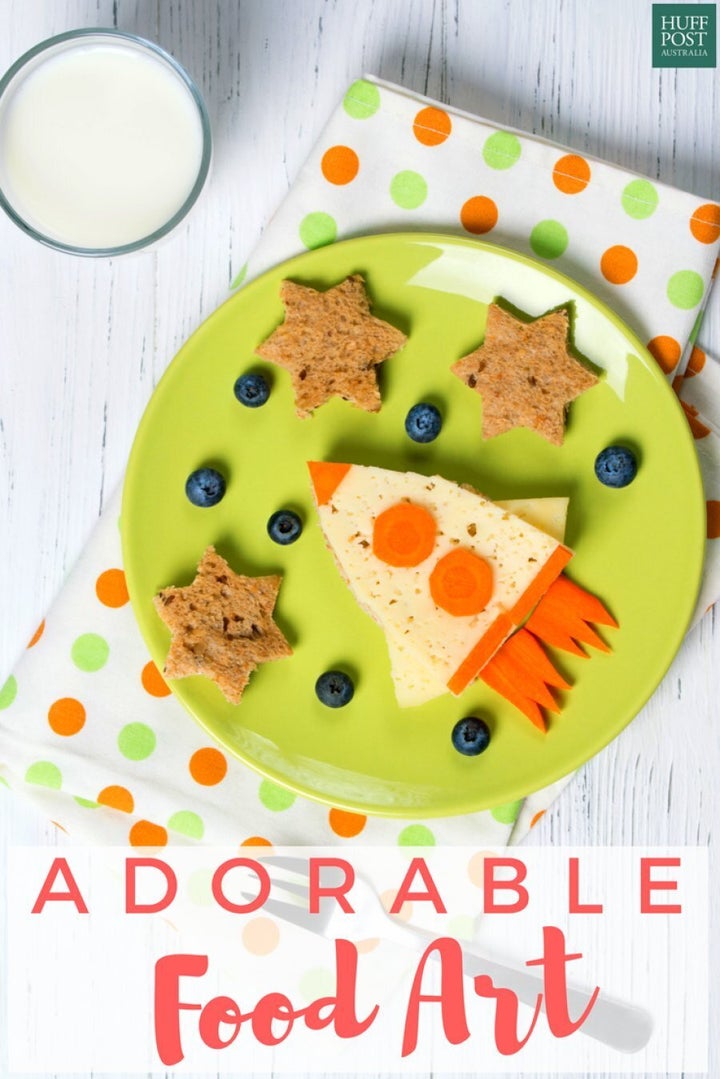 Getting kids (and adults, for that matter) to eat fruit and veggies is tough, especially after they have experienced the sweet, sweet joys of lollies, chocolate and chips.
One sure-fire way to win over your kids is through art, but not just any kind of art -- food art.
We're talking edible art that looks so cute and captivating that your kids want to eat them, even those dreaded veggies. You can make everything from dinosaurs, sharks, birds and colourful scenes to adorable shapes, buildings and rainbows.
Who said we shouldn't play with our food? Here are 20 pieces of art to prove why we should.
ALSO ON HUFFPOST AUSTRALIA