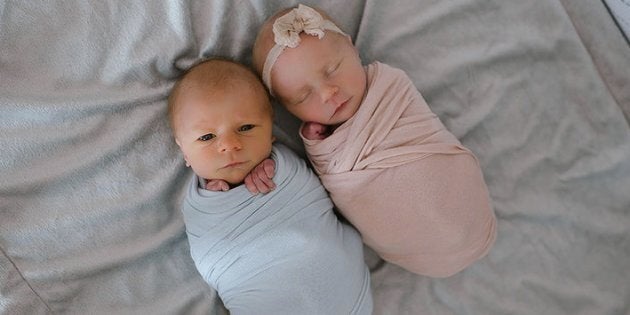 A couple who spent years trying for a baby were overwhelmed with sadness when they were told one of their twins would be stillborn.
Lyndsay and Matthew Brentlinger, from Ohio, US, were told only their son's right side of his heart was functioning and he had abnormalities.
The couple's twins were born on 17 December 2016 and both twins, William and Reagan, survived the birth.
They were told William's life would be short, so the couple arranged to have a photoshoot with their twins together with Lindsey Brown, a professional photographer.
Click through the slideshow to see nine of the images from the photoshoot.
William lived for 11 days.
"They were the happiest 11 days of my life," the told 13abc.
Brown said she cried the first time she saw the photos.
"I could not believe how perfect they both looked," she told Good Housekeeping.
"William was extremely alert, as if he was trying to take it all in, while little Reagan slept and barely opened her eyes.
"It was extremely bittersweet the entire time I was there."