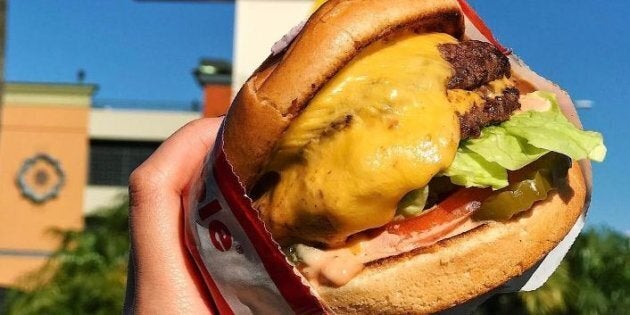 Nothing gets in the way of Sydneysiders and their burgers. Especially In-N-Out burgers.
So when an In-N-Out pop up restaurant opened at 10am Wednesday morning -- run out of the Li'l Darlin in Darlinghurst -- the massive heatwave couldn't keep the large queues away.
Long lines of Sydneysiders were waiting for their Californian burger fix with staff handing out cold water bottles to keep people cool, according to News.com.au.
Staff handed out wristbands to people in the queue, but by 11:30am -- half an hour before the restaurant was set to open -- they'd sold out of wristbands and burgers.
ALSO ON HUFFPOST AUSTRALIA