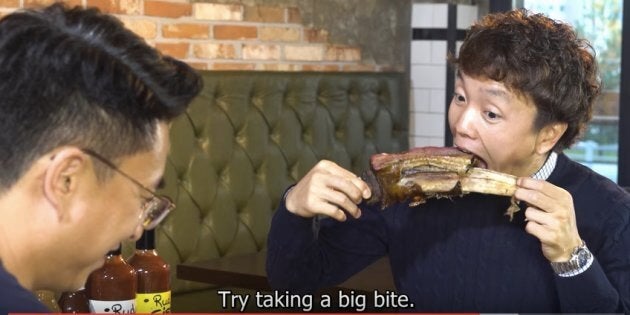 In the land of kimchi, noodles and bulgogi, American-style BBQ is not a common offering. So when such foods land on the table, things understandably get a little exciting.
North Koreans who escaped to South Korea try American BBQ for the first time in this video from Digitalsoju TV. Their meal is served with all the equally unfamiliar trappings, from forks to spicy mustard to sweet, sticky BBQ sauce.
Their reactions ― especially around the 14-minute mark ― are priceless. Watch above for a taste of the action, along with some perspective on North Korean life that extends beyond the kitchen.