If you want something to complement your Zooper Doopers and air-con on full blast this summer, it's time to whip out the blender and stock up on refreshing booze and fruit, and make summery cocktails.
Not that we need an excuse to drink delicious cocktails, but in case you do, here's one: the tilt of the earth means the southern hemisphere is experiencing summer right now, it's 'Straya, it's the weekend, and we're all hot and bothered. So... icy cold cocktail time.
From summer spritzers and watermelon frosé, to cider sangria and fancy gin and juice, here are six mouthwatering, icy cold cocktail recipes.
1. Watermelon frosé
INGREDIENTS
5 cubes seedless watermelon, plus extra to serve
120ml Chandon rosé
20ml sugar syrup
15ml lemon juice
Ice
METHOD
Compile all ingredients into a blender. Add one full scoop of ice. Blend for 30 seconds until you have a perfect consistency. Garnish with a watermelon triangle and enjoy!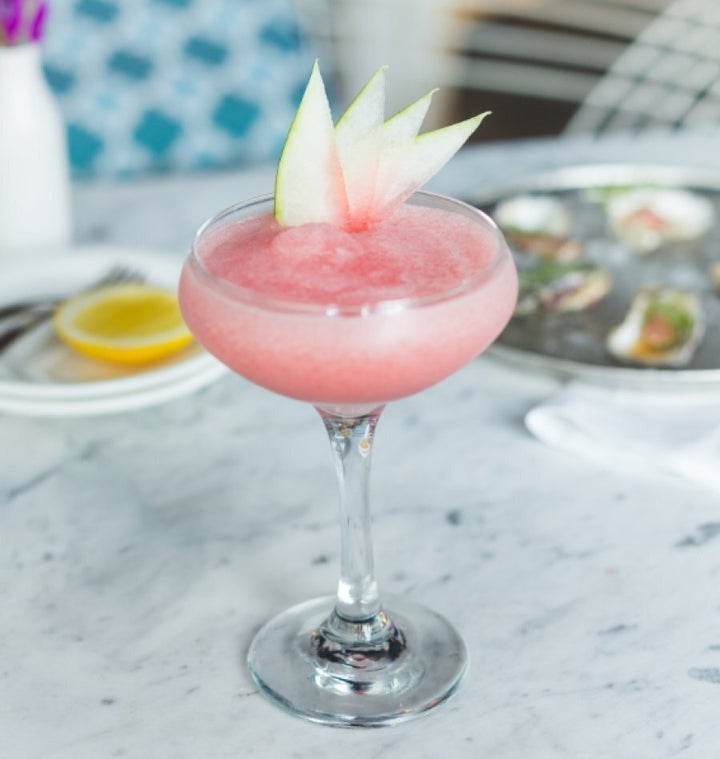 2. Summer spritz
INGREDIENTS
50ml Aperol infused with cardamom
15ml pomegranate liqueur
Dash of apple cider
Champagne, to top up
Fresh basil, lemon, orange and strawberries, to serve
METHOD
Pour ingredients over ice and top with bubbles, fresh orange, lemon and strawberries. Serve in a large bowl-style wine glass and garnish with fresh basil.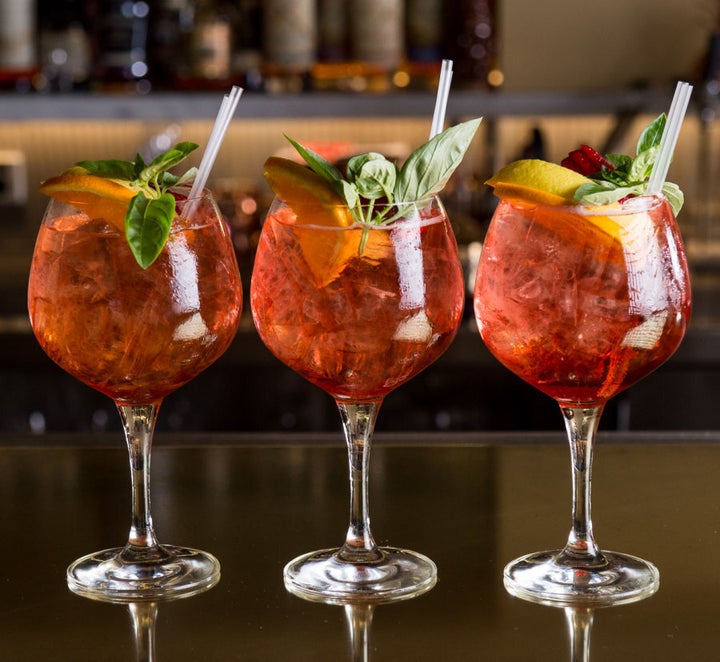 3. Belafonte spritz
INGREDIENTS
30ml Tanqueray gin
15ml fresh lemon juice
22.5ml Vasse Felix Cane Cut Semillon
Dash of soda
Prosecco, to top up
Dehydrated grapefruit
Edible flowers
Thyme
METHOD
Build all ingredients into glass, add ice, garnish and enjoy!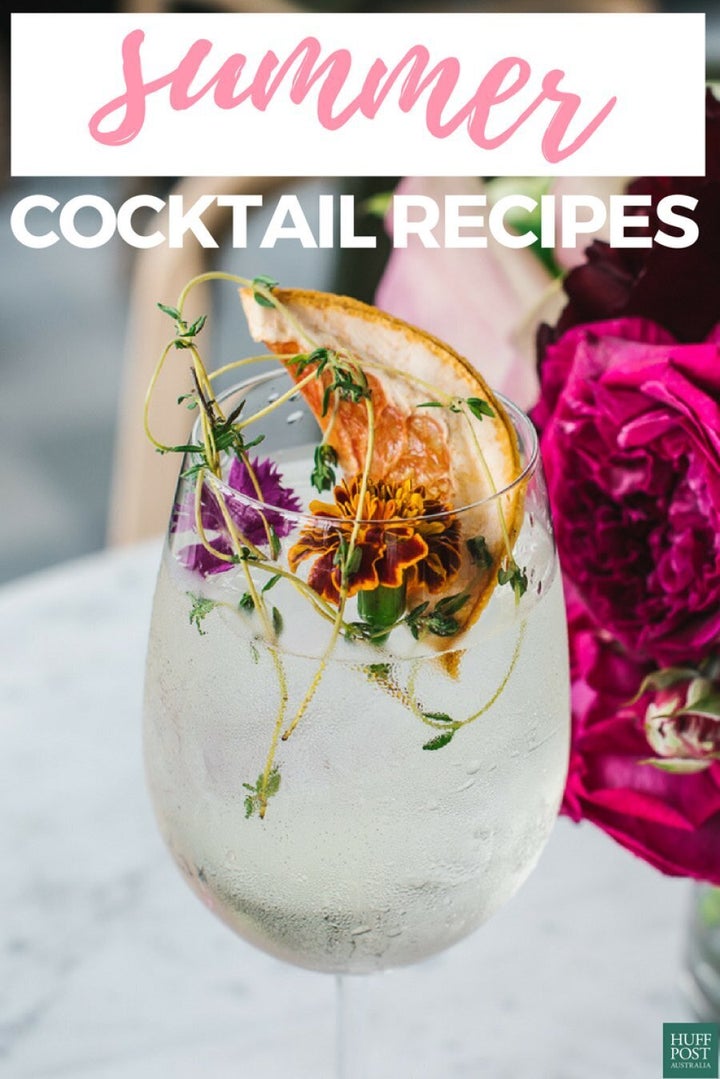 4. Cider sangria
INGREDIENTS
30ml apricot brandy
100ml Sauvignon Blanc
30ml lemon juice
30ml sugar syrup
Sliced oranges, apple or cucumber, to garnish
Cloudy cider, to top up
METHOD
Add all ingredients except cider to a carafe/jug with ice and stir well. Top with cloudy cider. Serve in short glasses filled with ice and sliced fruit.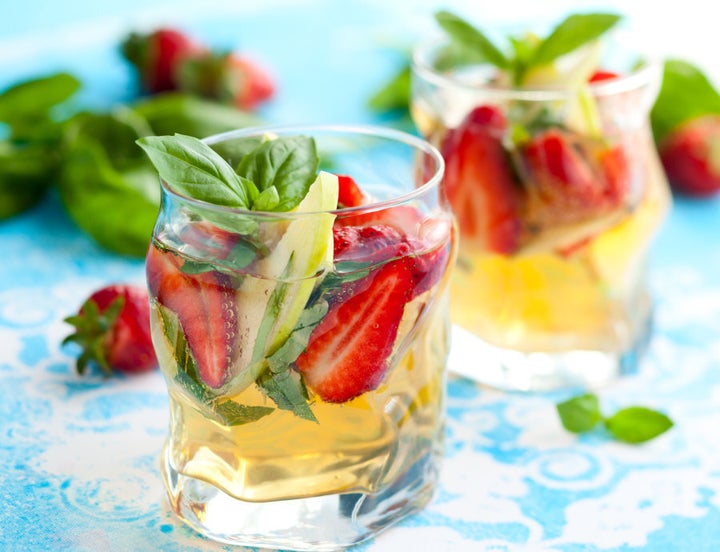 5. Lazy Sunday
INGREDIENTS
45ml strawberry infused vodka*
30ml lime juice
15ml fresh pressed ginger
Premium cider, to top up
Strawberries and mint sprigs, to serve
METHOD
Shake ingredients and strain into an ice-filled julep cup. Top with premium cider and garnish with a sliced strawberry and mint sprig.
*Strawberry infused vodka
Finely slice half a punnet of strawberries and place in a bottle of vodka (you will need to remove around ¼ cup of vodka to make room for the strawberries). Tightly screw on the lid and leave the vodka to infuse in the fridge for 1-2 days. Strain out the fruit and the vodka is ready to use and serve.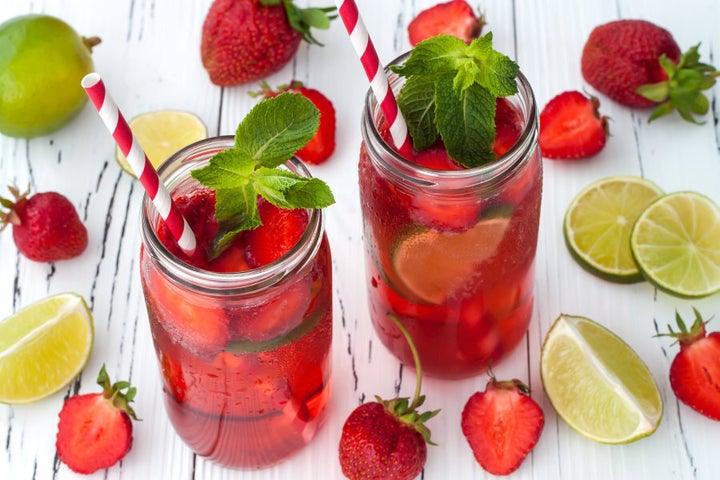 6. Fancy gin and juice
INGREDIENTS
30ml gin
20ml lemon juice
15ml vanilla sugar syrup
Pulp of 1 passionfruit
Slices of lemon, to serve
Cloudy cider, to top up
METHOD
Shake and strain ingredients into a large ice-filled cocktail glass, then top with cloudy cider. Garnish with a few slices of lemon and the remainder of the cider.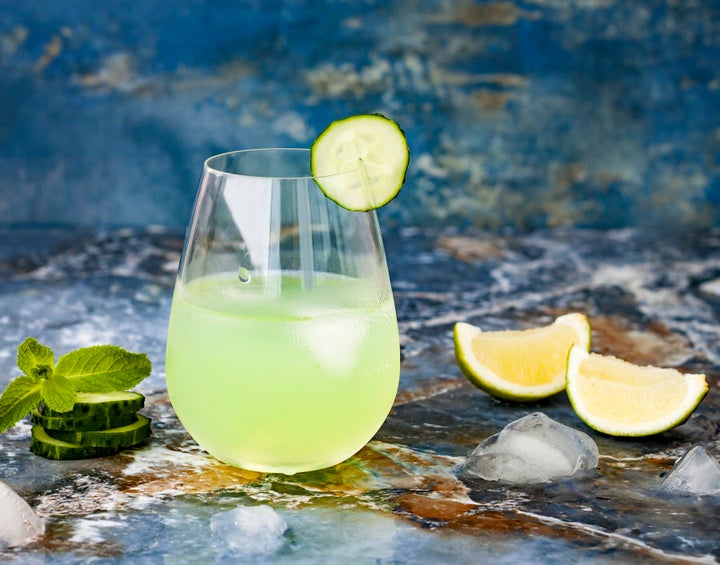 ALSO ON HUFFPOST AUSTRALIA