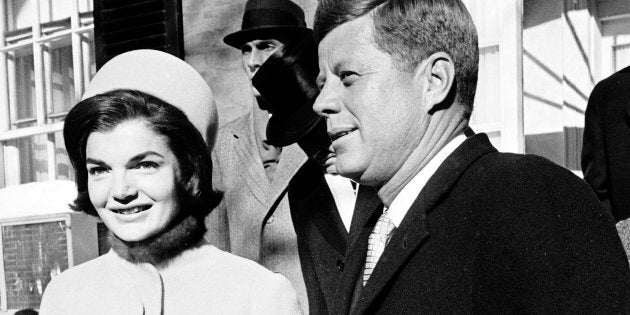 On Friday, Donald Trump will be sworn in as President of the United States of America. Melania and Ivanka Trump will no doubt be by his side for the occasion, and the question of what they'll be wearing when they do has come under increased speculation in recent days.
Since James Buchanan's inauguration in 1857, the first on record known to have been photographed, there have been countless photo opportunities and captured moments, from the swearing-in ceremonies to the many balls and events presidents attend over the course of an inauguration weekend.
The inauguration, of course, signifies the passing of power from one president to the next, but as any Michelle Obama fan can tell you, there are also eyes on style. And not only the first lady's style, but everyone involved.
It is in that spirit that we present an extensive history of inaugural fashion, from giant gowns to pill box hats to pink coats and everything in between.