The Djoker is out. World number 2 Novak Djokovic has won the last two Australian Opens, and six out of the last nine. But his 2017 campaign is no more, ended via the unlikely source of world number 117 Denis Istomin, who prevailed in five sets 7-6, 5-7, 2-6, 7-6, 6-4.
With this momentous upset, Istomin started trending at number one on various forms of social media, and definitely became the most famous Uzbek we can name. In fact he's the only Uzbek we can name, but that's not the point.
Istomin, 30, has been on the professional circuit for well over a decade, but has won just one title and never made the quarter finals of any major. His career high ranking was 33, but that was way back in 2012. Yet somehow, he got the better of the strangely out-of-sorts Serb.
"I was playing so good. I surprised myself," Istomin said.
The rest of the world too.
"It is the biggest win (of my career) for me and means so much, now I feel I can play with these guys and be with them on the same level.
"From the third set I had cramp in my leg, I don't know how I held it."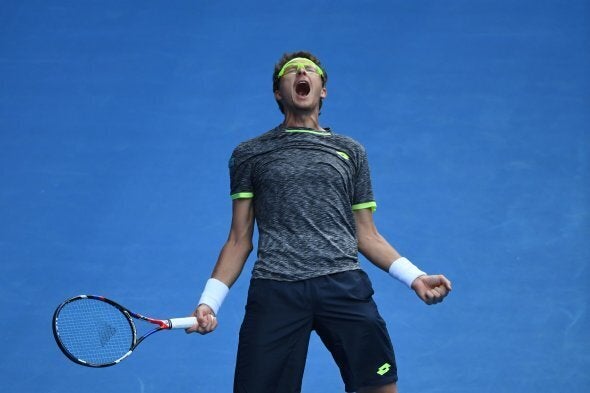 Prior to this match, Istomin had won just one of 33 matches against top 10-ranked players. He will next face Spain's Pablo Carreno Busta, who is ranked 31 in the world.
Meanwhile Djokovic was understandably shocked.
"All the credit to Denis for playing amazing. He deserved to win," he said.
"No doubt, he was a better player in the clutch moments. He stepped it up and played aggressive. He served very well, very precise. There's not much I could do."
It's the first time since 2008 that he has failed to make the third round of a major. Djokovic has 17 Grand Slam wins now compared to Roger Federer's 17. All of a sudden -- given his sudden loss of form and the background of some personal issues -- you have to wonder if he'll get close.
At least he was magnanimous in defeat.
"Of course, I was not pleased with my performance overall. But I have to congratulate my opponent today," he said.
In great news for Australia, Daria "Dasha" Gavirolova became the second Australian woman after Ashleigh Barty to make it through to the third round. She beat Croatian world number 36 Ana Konjuh 6-2, 1-6, 6-4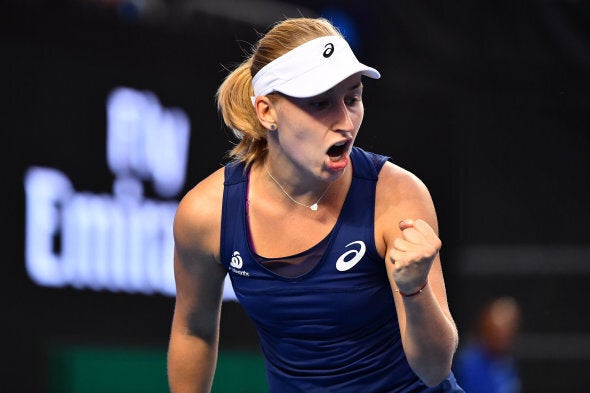 "I absolutely love it. It's one of my favourite courts, I always get the best support out here, thank you so much."
After last night's Nick Kyrgios weirdness which ended in crowd boos, it was good to see a happy crowd. It was good also to see an Australian retain control of her emotions after a few testy moments moments which included a triple-racquet slam.
When Nick Kyrgios gets in a funk, he seems unable to get himself out of it. He should probably watch more Dasha Gavrilova matches.
The 22-year-old next plays on Swiss 12th seed Timea Bacsinszky.