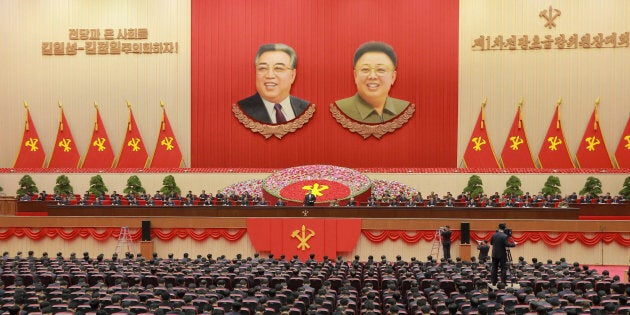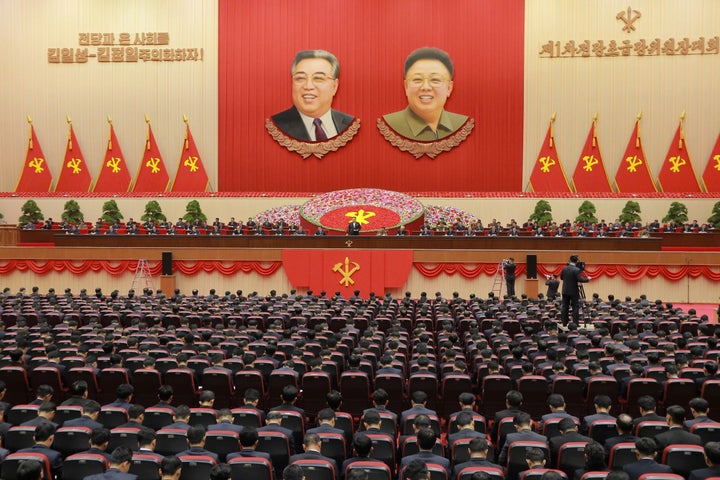 North Korea may soon test-launch an new intercontinental ballistic missile, possibly to coincide with the inauguration of U.S. President-elect Donald Trump, South Korean media reported on Thursday.
Citing unnamed military officials, South Korea's Yonhap News Agency said it's possible the North has built two prototype ICBMs that appear different from previously known iterations, and has transported them to mobile launch sites.
Reuters notes a test-launch could be "imminent" and could possibly take place around the time of Trump's inauguration on Friday as a display of force directed at the incoming U.S. president.
South Korean intelligence agencies reported that North Korea was transporting suspected ICBM parts, according to South Korean newspaper Chosun Ilbo. The guided long-range missile is primarily designed to deliver nuclear weapons.
"It was different from a conventional Musudan missile in its length and shape," a source told the outlet, citing the weapon North Korea launched eight times last year (only once successfully).
An official with South Korea's Office of the Joint Chiefs of Staff told reporters there were no "immediate signs of provocations" on behalf of the North, but the military was actively monitoring developments, Yonhap reported.
"We remain vigilant as the North could fire a missile at any time and place determined by its leadership," Joint Chiefs of Staff spokesman Roh Jae-cheon said during a news briefing.
American officials told Reuters that the U.S. had spotted two mobile missile launchers, indicating a ballistic missile test may be forthcoming. However, the officials said the timing of the test and range of the missile remain unclear.
North Korean leader Kim Jong Un made headlines during his New Year's Day address when he said his nation was "actively progressing" on plans to test-launch an ICBM.
"ICBM rocket test launch preparation is in its last stage," Kim said, adding that North Korea "will continue to strengthen its ability based on nuclear might to mount a preemptive attack."
While North Korean leaders are known for their hyperbolic promises, the nation drew international ire last year after conducting several missile launches and its fourth and fifth nuclear tests. The actions prompted harsh sanctions from the United Nations Security Council, and North Korea's future nuclear development will no doubt be an immediate concern for the incoming Trump administration.
While Trump hasn't announced any firm policies on how the United States will act to deter future launches, he responded to Kim's address by tweeting, "It won't happen!"