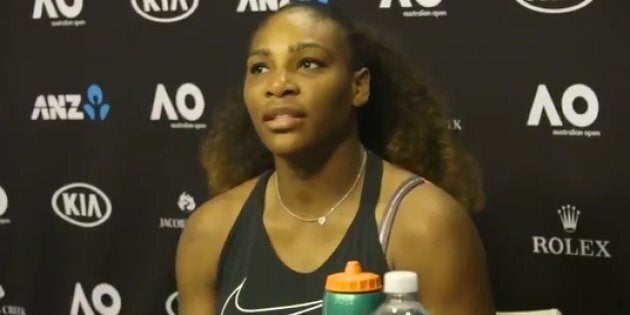 Serena Williams is one of the greatest athletes of our time. So after she wins a match, maybe don't call her "scrappy."
The reporter called Williams' gameplay "scrappy," referencing "a few more unforced errors, a few double-faults."
And based on her response, it seems the one thing Williams won't stand for is rudeness.
"I think that's a very negative thing to say," she responded. Following up with, "you should have been out there. That wasn't very kind. You should apologize. Do you want to apologize?"
The reporter apologized immediately and Williams continued to answer the question without missing a beat, indicating Safarova's status as a former top-10 player and "calling her a really good player."
"I think it was overall a really good match, on both of our ends," she said. Williams will next play in the third round on Saturday where she'll face Nicole Gibbs.
You can watch the whole exchange here: