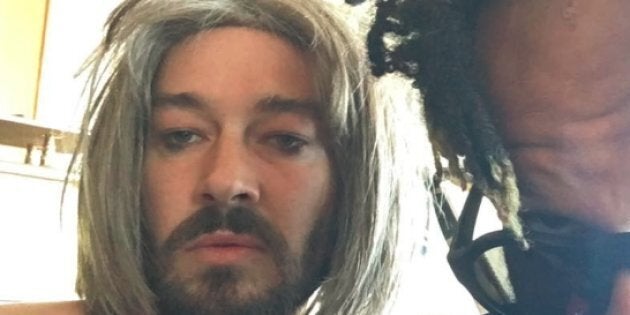 Acting on the bizarre side of the fence is all part of being a rock star, but a series of Instagram posts from former Silverchair frontman, Daniel Johns, appear to be a little more concerning.
On Monday, the musician began posting to his Instagram account in what appears to be a rant saying lots of people 'have been mean lately' and that he plans to delete his account.
The first image, posted on Monday night pictured Johns and another man, the caption reading "Really real hashtag fuck future"."
Followed by two more blurry images uploaded in the early hours of Tuesday morning in which Johns states "A lot of you have been mean lately To that I can only say I love you . Xxxxxxxxxxxx," Johns wrote.
While the second caption reads:
"It's a doll but it looks suss. I'm gonna delete this account soon but thanks so much to the nice people ! Really , really thanks ! And to the cruel people ........ it's been an absolute pressure # there's something bigger than all of us so love one another like a paper aeroplane that will land in a palm tree."
Many of Johns' followers have called into question the musician's mental health while pleading with him to look after himself.
It's not the first time Johns has expressed his disdain for attention, though it goes without saying criticism and trolling is sadly synonymous with fame.
We wish him all the best.
ALSO ON HUFFPOST AUSTRALIA