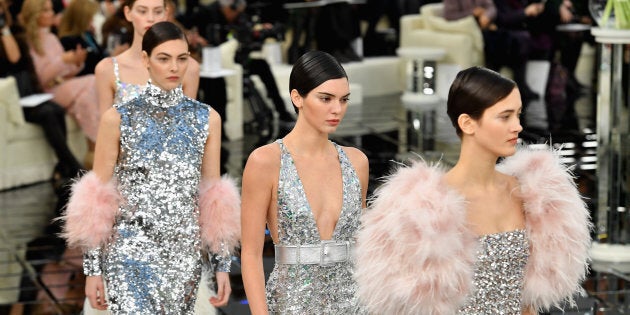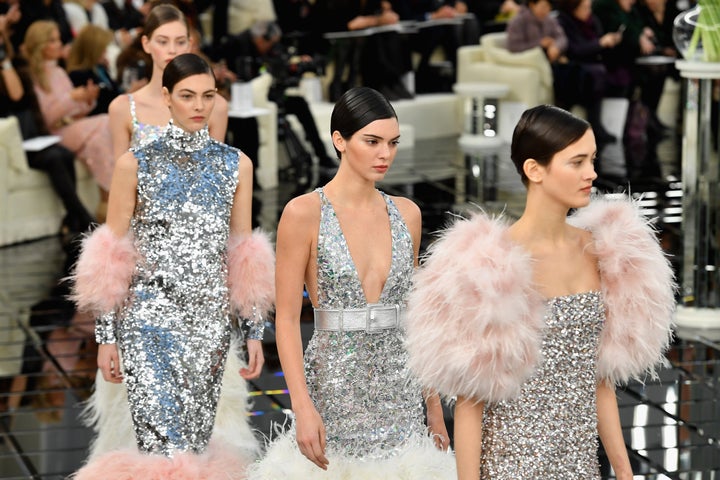 Part of Karl Lagerfeld's genius lies in his ability to tell stories through both exquisite design and elaborate settings. The story he told Tuesday at Chanel's highly reflective haute couture Spring/Summer 2017 show at Paris Fashion Week was glitz, glamour and "you're gonna lust over this clothing for the rest of your lives."
Iconic Chanel suiting was woven through the collection, alongside bursts of sparkle and one absurdly beautiful pink gown worn by Lily Rose Depp. Lagerfeld said his latest looks were inspired by a spoon, of all things, but the resulting dresses are our ultimate couture fantasy come true.
Now all that's left to do is sift wistfully through the photos and wait for Emma Stone to show up on a red carpet in one of these pieces. Sigh.