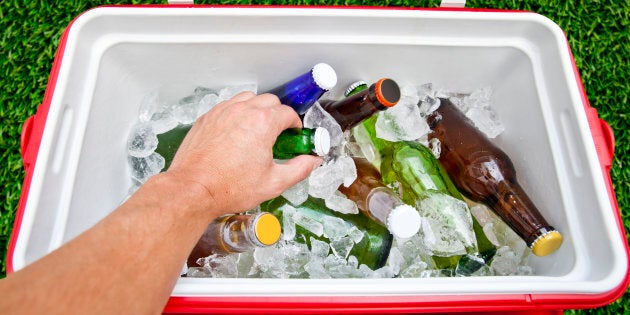 It's Australia Day, the Hottest 100 is blaring, you've sunk a few frothies, the snags are well and truly sizzling. Then panic hits, you've run out of ice.
Well, this year UberEATS is trying to make sure this isn't a problem by offering to deliver ice to your backyard BBQ this public holiday, just when you need it most.
You've got to place an order between 11am and 3pm on Thursday and if you're new to the service, well, then it's bloody free. Better get in early in case it sells out.
The 5kg ice bags are $5 plus delivery fee or completely free (up to $10) if it's your first time using the app. We predict UberEATS will be very, very busy tomorrow.
If you're new to the app just use the promo code BACKYARDHERO for the free icey goodness. And a backyard hero you will soon be.
It's available in Sydney, Melbourne, Brisbane, Perth and Adelaide because well let's face it Aussie Day ice shortage is a national problem.
No one likes a warm beverage, especially not on Australia Day.