Taronga Zoo has welcomed a teeny, tiny baby monkey that's said to be one of the world's smallest and rarest primates. We think it might just be the cutest too.
The Cotton-top Tamarin was born on December 10 but it's just started to explore and sample some snacks, funnily enough it's got a bit of a thing for boiled eggs.
"We're beginning to see the baby climbing off mum or dad's back to explore. It's started to run along tree branches and it's grabbing food out of mum's hands.
"It really seems to enjoy eggs, along with little pieces of carrot and sweet potato," Primate keeper Alex Wright said.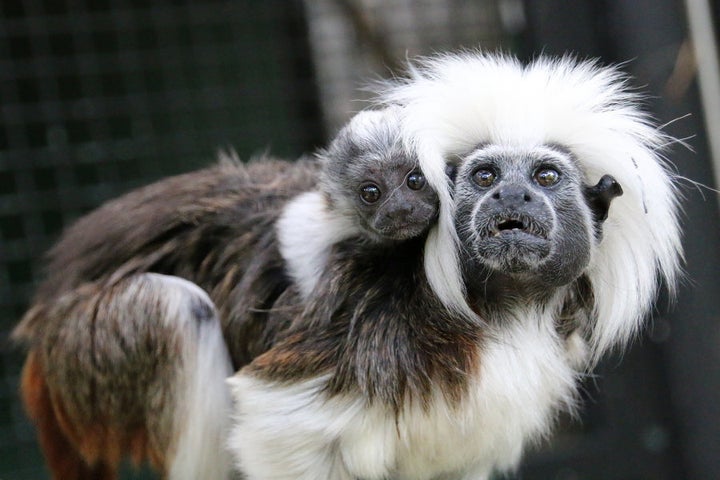 The little egg loving baby is the first Tamarin to be born in Taronga Zoo in 10 long years. It's the first child of mum and dad, Esmeralda and Diego, who appear to be loving their new roles as parents.
"Diego is playing a very active role in caring for the baby. We usually see the baby on his back during the day, so mum must be doing the night shift," Wright explained.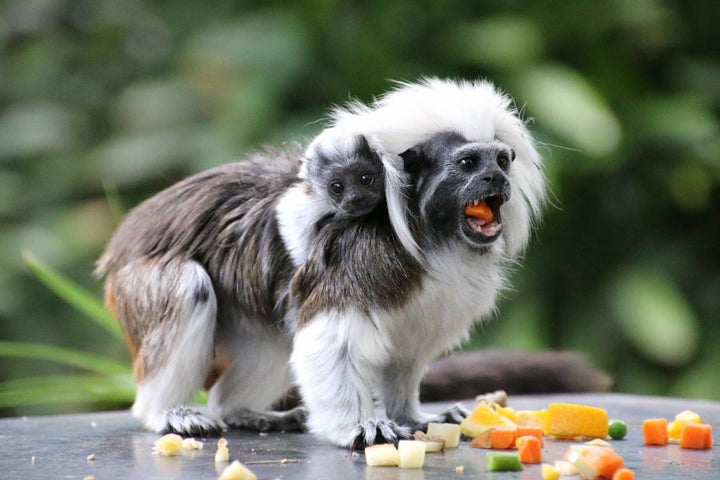 Cotton-top Tamarins are native to Northwest Colombia, usually weighing less than 500-grams as an adult. They have a very distinctive head of hair.
"The baby does have an impressive Mohawk, but it's quite flat at this early stage. Once it gets a bit older we'd expect that little mo to really grow," said Wright.
The beautiful little monkeys are unfortunately critically endangered, there's less than 6,000 still in the wild.
Zoo keepers haven't named or determined the sex of the baby at this point. We can't wait to see more of the little Cotton-top.