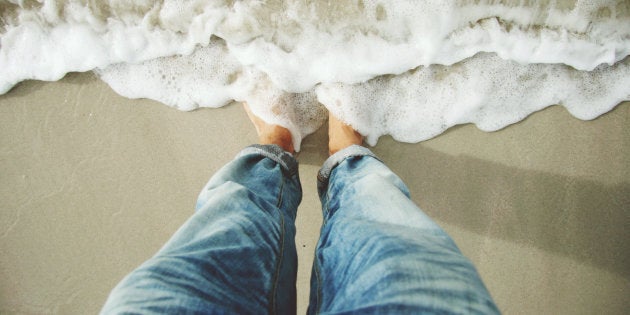 Sometimes you just need to put yourself first.
It's no shock that stress is on the rise, whether you experience it at work or home or just watching the news of the day. And it can have dangerous health consequences if left unchecked. That's where self-care techniques come in.
However, some self-care activities are easier or more accessible than others. Timeless advice like "learn meditation" or "practice deep breathing" is certainly useful, and the health benefits speak for themselves. But sometimes a good book or a bad TV show can also be the perfect way to take a break.
That's why we asked HuffPost editors how they steal a little self-care time, whether it's a science-backed trick or just a mindless habit that helps them take a breather. Check out their advice below:
1. Squeeze in a morning workout.
"I have found that the only way I can fit workouts into my day is early in the morning ― before the rest of my family wakes up. It's a tiny fraction of my day I can make just about me, without email or other distractions. It means going to bed earlier than I used to, but I feel 100 percent better on days when I can get to it." ― Kate Palmer, Editorial Director, Lifestyle
2. Tune into a show from across the pond.
"I watch British police procedurals like 'Happy Valley' or 'Marcella' ― nothing like a dastardly serial killer, a cold gray farmscape and a female antihero detective who is constantly drinking tea to make all my problems melt away." ― Meredith Melnick, Executive Editor, Health & Science
3. Or watch some mind-numbing reality TV.
"There's nothing quite like curling up on my couch and watching Hollywood 20- and 30-somethings battle out their problems in front of the camera and engage in general silliness (looking at you, 'Vanderpump Rules' cast). It doesn't even matter if I've seen the episode before, it's truly a wonderful escape." ― Lindsay Holmes, Deputy Healthy Living Editor
4. Find some celebrity inspiration.
"I binge-watch 'Rupaul's Drag Race,' which is the best television show in the history of humankind. Despite the obstacles some have faced, they also maintain the utmost sense of humor and grit. Rupaul's mantra, 'If you can't love yourself, how in the hell you gonna love somebody else?' always makes me say 'Amen,' too. I feel less alone and more hopeful after every episode." ― Melissa Radzimski, Social Media Editor
5. Soak in the tub.