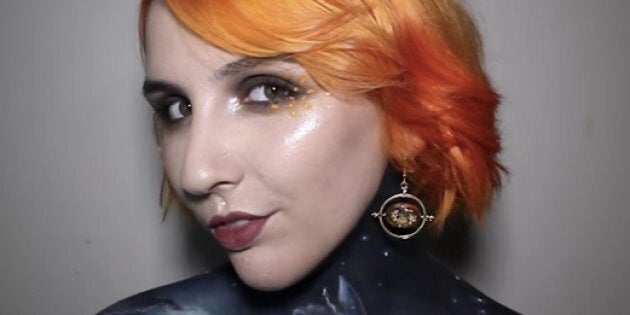 Makeup artist and body painter Georgina Ryland just took Harry Potter fandom to a whole new level.
Ryland recently painted a nighttime scene depicting Hogwarts at night on her body, and the result is truly a masterpiece. The Brisbane, Australia-based artist created the work of art using both makeup and paint.
"This look is inspired by a scene from 'Harry Potter and the [Sorcerer's] Stone'," Ryland wrote in a YouTube description of the look. "It took roughly five hours to paint but I could have happily gone for ten hours! It was challenging but fun to try it in this painterly style."
Ryland made a timelapse video that shows just how much time and effort it took to create the Hogwarts scene.
In an interview with Mashable, the makeup artist explained her inspiration for the Hogwarts art.
"I've always been a fan of Harry Potter and I have wanted to paint the castle for a while now," Ryland said. "I picked this particular reference image because it is so recognisable and has a very fantastical and magical feel to it."
The Hogwarts scene is just one of many whimsical, detailed works of body painting featured on Ryland's Instagram. Check out more of her incredible talent below or visit her website: