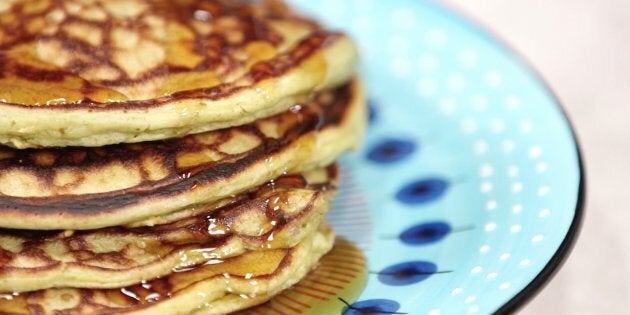 Avocados are a versatile fruit. Smashed into guacamole, served on toast, stuffed with fillings and turned into boats, there's no limit to what you can make with them. Avocados can even be cut into the likeness of a rose.
We just learned there's one more thing you do with avocados, and it might be our most favorite recipe of all. You can turn them into pancakes. This recipe surfaced just in time to replace the ubiquitous avocado toast, which is losing its cool factor.
The recipe, which you can see in the video above, shows how easy these pancakes are to whip up. These buttermilk beauties are made with eggs, butter, buttermilk, honey, vanilla, flour, baking power and soda -- and of course, an avocado. Sure, they require a little more effort than the aforementioned toast, but you can drizzle maple syrup on them. If that's not incentive to get cooking, we don't know what is.