He's the legendary musician that just keeps on giving, and this time Neil Finn will kick off the opening weekend of Adelaide Festival on Sunday, March 5, with a free live performance on Adelaide's Riverbank.
Around 15,000 people are expected to attend the concert which will be the first one of Finn's recently announced national tour, and the only chance for South Aussies to see him on home soil, for free.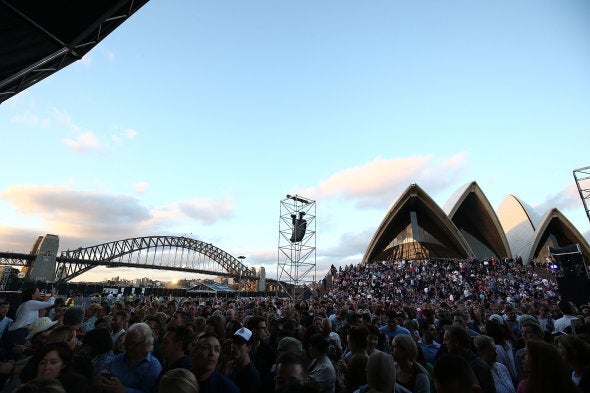 Finn will perform for 90 minutes playing songs from throughout his career, from Split Enz, Crowded House and his acclaimed solo albums.
"We're thrilled that one of the world's great musicians and songwriters, Neil Finn, will lead this celebration of all that is joyous about Adelaide in March, and we invite the city to gather together by the river as we celebrate the opening of our first Festival," Adelaide Festival artistic director, Rachel Healy said in a statement.
Gates to Parc Palais will open at 1.00pm on Sunday March 5, ahead of Neil Finn's performance at 6.00pm.
Capacity in Parc Palais will be limited to 15,000, so concert-goers are encouraged to arrive early to get a good spot and enjoy a taste of what the precinct will offer for the duration of the Festival.
Adelaide Festival runs from March 3 to 19, tickets available through BASS on 131 246 or via adelaidefestival.com.au.
ALSO ON HUFFPOST AUSTRALIA