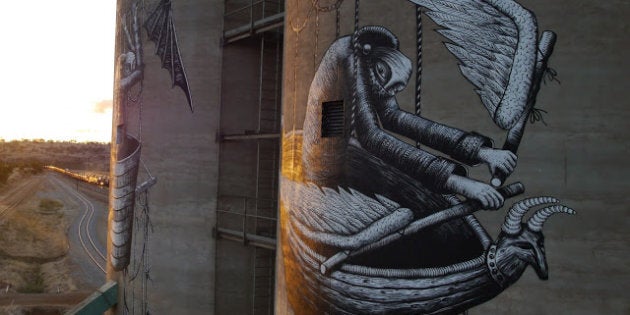 Locals are now used to the sight, but for tourists, the spectacular art painted on 36 metre high grain silos, is a thing of surprising beauty on the landscape of the iconic Western Australian Wheatbelt.
Northam is one of WA's key grain growing regions. Just 90 minutes drive east of Perth, the area has recently become an unlikely place for works of art.
UK artist Phlegm and US artist Alex Brewer, known as Hense, are both internationally recognised artists, renowned for painting on a large scale.
The artists were commissioned to paint the silos in a joint venture between WA's grain handler, CBH, and local cultural organisation FORM.
Both artists approached their work in entirely different ways; Phlegm was inspired by the Wheatbelt's rich history of aviation, incuding ballooning and gliding.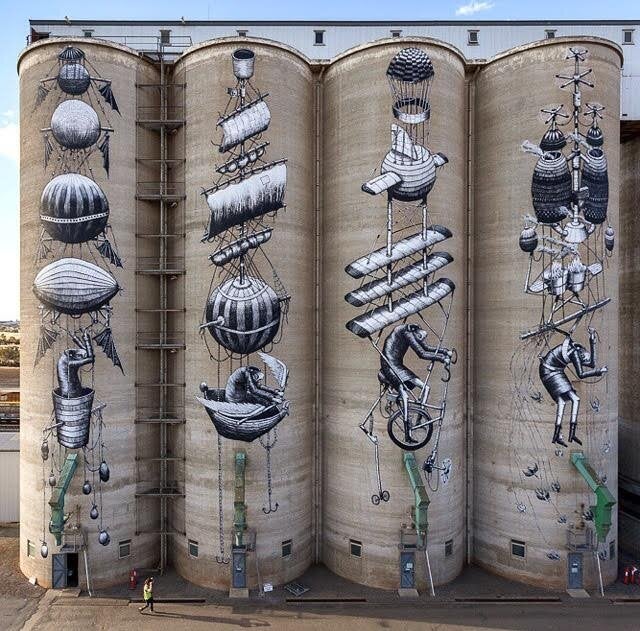 While the silos were undergoing their transformation into works of art, work continued at the CBH site, with about 50,000 tonnes of grain collected over the two weeks; that's an average of 70 truck movements a day.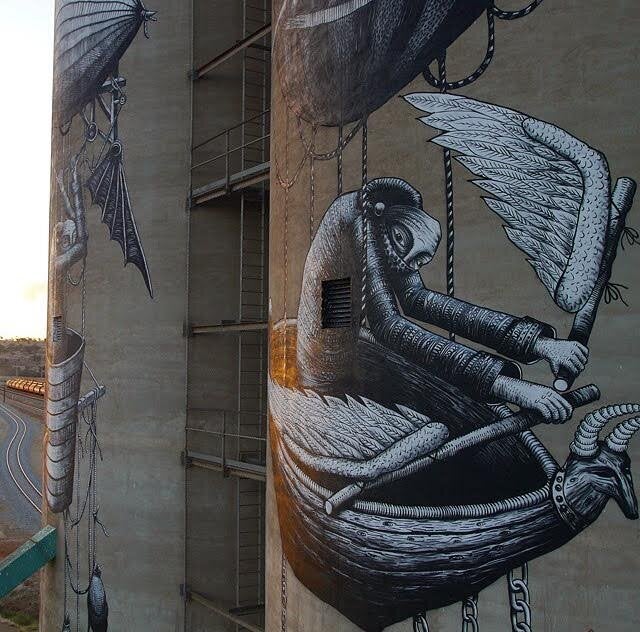 Hense chose to use his silo canvas as an explosion of colour.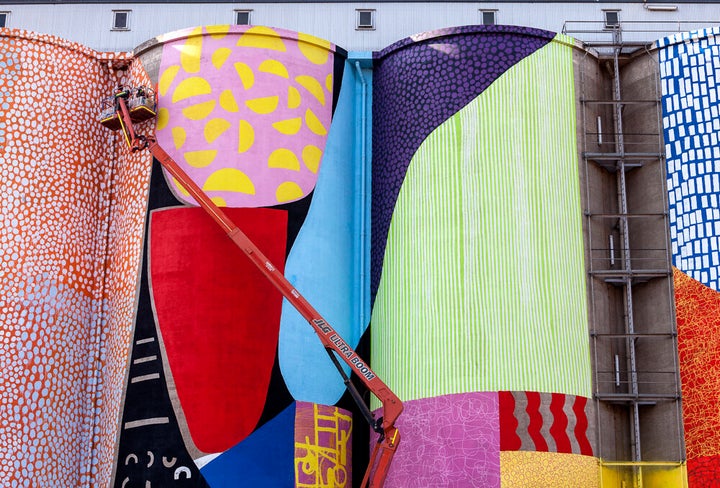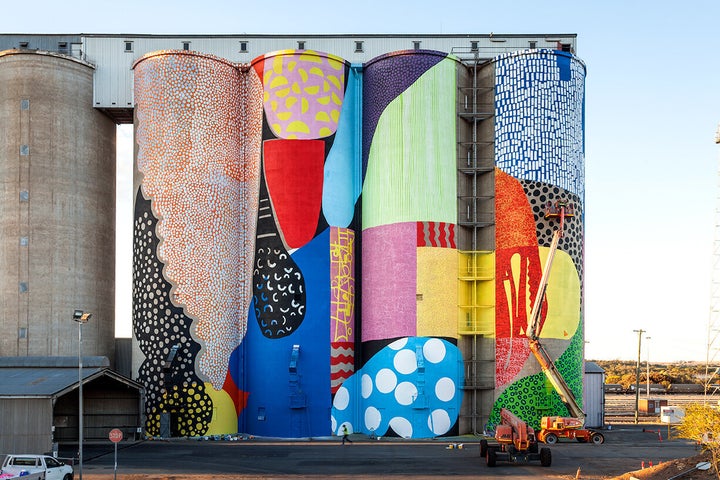 Both Phlegm and Hense have said that in all their years of painting large objects, these 'art in the Wheatbelt' creations are something they are incredibly proud of - giving people yet another reason to visit beautiful WA.
FORM has been approached by around 200 people suggesting other large public artworks throughout the Wheatbelt - with plans for an 'artists trail' across the state.
ALSO ON HUFFPOST AUSTRALIA