Tim Noonan has always been fascinated by other worlds.
The adventurist and filmmaker just spent the last two and a half years embarking on a journey of self-discovery to experience the coming-of-age rituals from some of the world's most unique native cultures.
His quest? To live with these tribes, eat with them and ultimately do whatever it takes to be a man, in their world, while documenting the whole thing as part of BBC Knowledge series 'Boy to Man.'
From training a wild eagle in Mongolia to coming face-to-face with a python, these initiations are just regular life for adolescent men in some of the world's least known tribes.
"We really wanted to find the last pockets of people still holding on to their traditions and customs," Noonan told The Huffington Post Australia.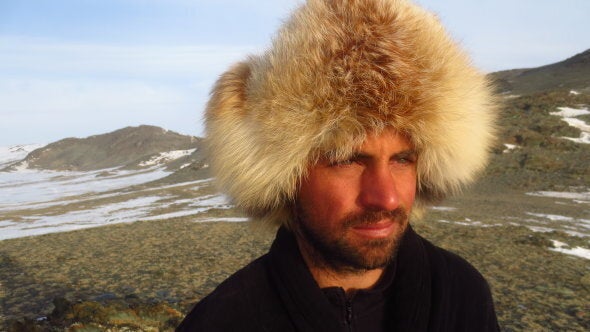 Months of research and scouring the internet was a good starting point, but once on the road Noonan explains the rule of thumb was if they had mobile reception, they hadn't gone far enough.
Turns out, seeking out those who follow a different way of life (sans Netflix and news) is extremely difficult.
"Some of these people had never seen a camera, and since it was only me and my colleague, these tribes became like our film crew," Noonan said.
Although there were injuries and a broken rib along the way, Noonan said it was never a show about doing 'stupid stunts.'
"If I was going to really put myself on the line and take real risks then it had to be real for me," he explains.
"I had to find solid reasons for why I'd want to go through with an initiation and it became clear, that part of being a man is also knowing when to pull out of something," Noonan said.
Noonan explains one of the most chilling experiences was having to go down a snake hole and confront a monster rock python.
"The pillars of being a man are universal everywhere you go -- to be a protector, a provider, dependable and be able to assess risk -- but I had to find that line between bravery and stupidity," Noonan said.
A common denominator, Noonan explains was the clear path for boys to become men in these cultures and how they each follow a very similar path.
"When you pass through an initiation even as a token foreigner you can't help but have a physical and mental shift -- but it's more mental -- because they often give you a new name and you've accomplished something you never thought you'd do," Noonan said.
"And getting over that, and having a tribe and ceremony for your accomplishment, you can't help but feel more like a man and I think that's why these rituals exist," Noonan said.
It's something Noonan believes we're missing in the modern world.
"We're so scared to introduce our kids to risk and conquering fear that you can end up being scared of everything and that doesn't set you up for a solid life as an adult," Noonan said.
While he's not suggesting wrestling snakes is the only rite of passage to becoming a man.
"But at least going on your own rite of passage to push yourself, in any capacity -- whether you're a girl or boy -- is important," Noonan said.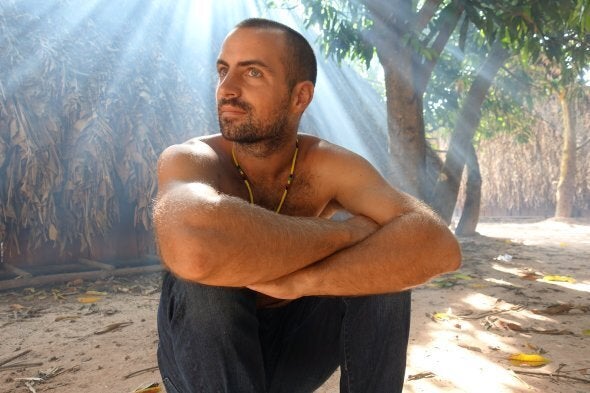 He met unexpected mentors along the way including a Brazilian grandmother.
"I think she had something like 10 children, and she really taught me what it was like to be a man in her world," Noonan said.
"The biggest thing that I learnt was that facing challenges and adversity is the only way that you can grow," Noonan said.
As for the initiation that's stayed with him most?
"Without a doubt forming a bond with a golden eagle and having it land on your arm is something I'll never forget but I'm not even sure it's as powerful as taming a bucking bronco and having such a powerful animal willingly take you around," Noonan said.
He admits after what was the toughest two years of his life, coming home to his fiancé who admittedly had a tougher job holding down the forte at home, and being on the other end of a satellite phone when everything went wrong, was the biggest reward.
"Coming home and wanting to finally get married and start a family after all of that, I'm not sure how I'll ever thank her for that," Noonan said.
Boy to Man airs Wednesdays at 8.30pm from February 1 on BBC Knowledge
ALSO ON HUFFPOST AUSTRALIA