Breakfast enthusiasts, put down the oats. It's time to add cornmeal to your shopping list because you need to try breakfast polenta. Honestly, this delicious, flavourful dish will quickly become your favourite way to break the fast.
Polenta is made with cornmeal, which is a course flour high in fibre, iron, zinc and complex carbohydrates. Plus, cornmeal is naturally gluten free, meaning those who are coeliac and gluten sensitive can enjoy a bowl of breakfast polenta, too.
Breakfast polenta involves cooking the cornmeal with milk, spices and sweetener. The method is similar to making regular porridge, though it does require some whisking to ensure your polenta is creamy and lump-free -- morning workout complete.
While turning polenta into a hearty breakfast porridge isn't new, food trends do give us inspiration to try new things, meaning it's the perfect time to make this versatile breakfast bowl.
Not a sweet breakfast kind of person? One of the best things about polenta is you can create any savoury bowl you wish by adding ingredients like herbs, cheese and onion, and topping with poached eggs, feta, mushrooms and bacon.
Here are 11 mouthwatering sweet and savoury breakfast polenta recipes.
Top tip: make a big batch of polenta on Sunday so you can simply reheat and flavour your brekkie throughout the week.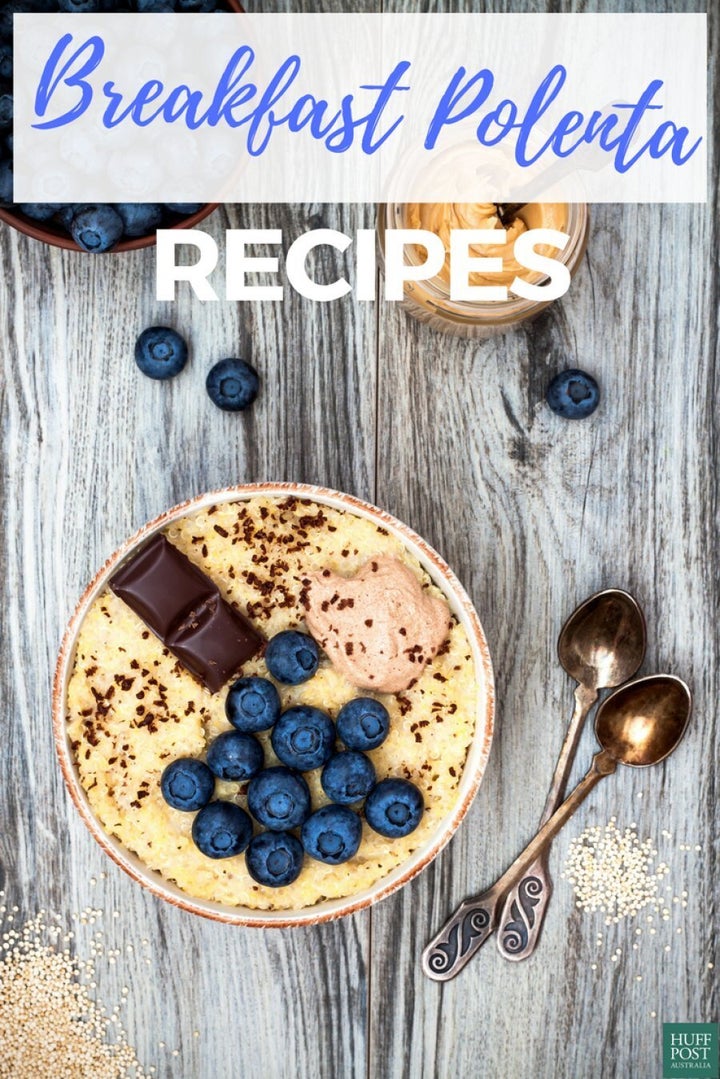 ALSO ON HUFFPOST AUSTRALIA