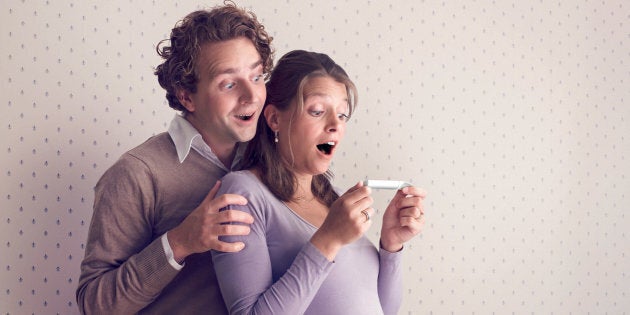 A pregnancy test advertisement is going viral for a hilarious reason.
The ad is for Predictor, a Belgium-based brand of pregnancy and ovulation tests. It features a photo of a couple holding a pregnancy test and looking absolutely shocked by the result.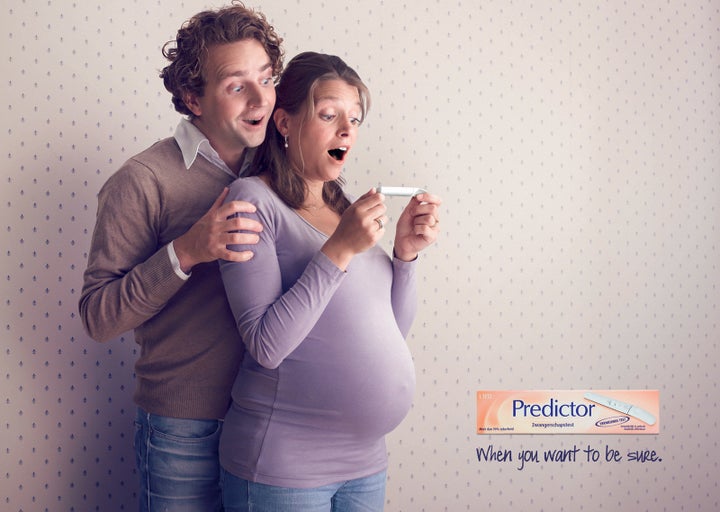 But people couldn't help but notice something... off about the image. Twitter user Alex Romero tweeted the ad and pointed out that the woman is already very visibly pregnant.
"Shes shocked about being pregnant? LMAO," he wrote.
Romero's tweet has been retweeted over 19,000 times. Twitter users joined in the comedy with their own funny responses to the picture.
The ad is actually from 2011 and was created by the Dutch agency Etcetera for billboards.
Though some Twitter users suggested the ad may be depicting a test to predict the baby's sex, its creators confirmed it is in fact a traditional pregnancy test.
Chris Sant, who was the project's art director, explained the concept behind the image to AdWeek. "Since Predictor is 99.9 percent accurate, you'd rather depend on the test than your belly," he said.
He also said there may have been some "advertising exaggeration" at play.
The HuffPost Parents newsletter offers a daily dose of personal stories, helpful advice and comedic takes on what it's like to raise kids today. Sign up here.