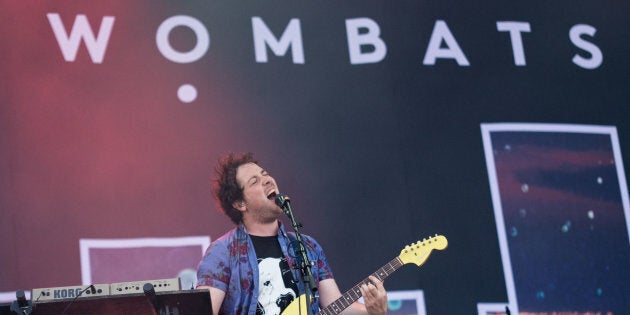 The Wombats unique blend of Brit pop-rock epitomised the essence of being 20-something. Sure, we've all aged about a decade since their last release, but that doesn't make the news of a new album any less exciting.
The band, who were formed in Liverpool, have told fans they can expect a new album just in time for (British) summer, which means it'll be here just in time for Australia's Groovin' The Moo festival.
"We're making an effort to not take as long as we have done between previous albums so this one's going to be out quicker than you would think," Murphy explained.
"It'll be the back-end of the summer -- if not the album then a single," Murphy said.
There was a nearly four year gap between their last album, 'Glitter Bug' and the one before it, 'This Modern Glitch'.
And on that note, consider this permission to take a trip down memory lane this Hump Day.
ALSO ON HUFFPOST AUSTRALIA