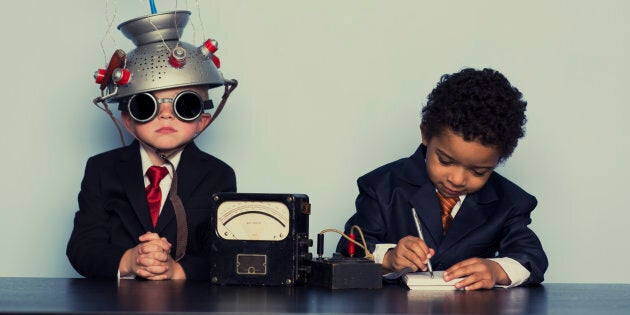 The working world ain't what it used to be. Back 'in the day' dad went off to work, probably for the same company his whole career, while mum most likely stayed home to raise the kids and keep the house.
But in 2017, things are very different. The entrepreneurial spirit has seen a huge increase in Australian start-up businesses, to great success. There are more options when it comes to career and business than ever before, and that's why it's important to teach your kids what being entrepreneurial is.
Of course, it starts with helping children learn the value of money, and the hard work it takes to earn it. Though it's important to note that it's also making kids aware of failure and the lessons to be learned from it, as well as being optimistic and having self confidence.
Check out the below infographic for clever tips on teaching your kids about the entrepreneurial spirit.

ALSO ON HUFFPOST AUSTRALIA