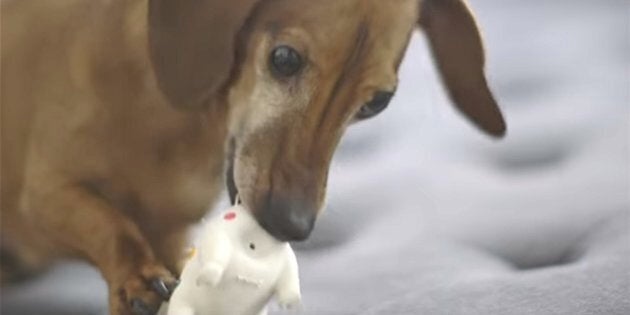 Finn's as happy as a dog with two tails.
When the brown dachshund was reunited with a favorite squeaky toy after five long years, he simply couldn't contain his joy.
Video showed the pooch making a series of adorable noises as he came to grips with his old pal "Piggy."
YouTuber KyleJasonLowell said similar incarnations of the plastic toy had been Finn's preferred plaything as a puppy, but he switched to more durable toys because the dog kept destroying them.
This article exists as part of the online archive for HuffPost Australia. Certain site features have been disabled. If you have questions or concerns, please check our
FAQ
or contact
support@huffpost.com
.