When we think about childhood cancer, diseases such as leukaemia or brain cancers may spring to mind.
But there are other rarer types that are less known and difficult to treat. Neuroblastoma, the most common solid tumour seen in children and the primary cause of cancer deaths in those under five, is one of them.
People need to be aware that there are children battling this everyday. And we know that a majority of them won't survive with our current therapy.
"It is one of the most fascinating tumours that we know about, though most people most likely haven't heard of it," Dr David Ziegler, Associate Professor and paediatric oncologist at Sydney Children's Hospital told The Huffington Post Australia.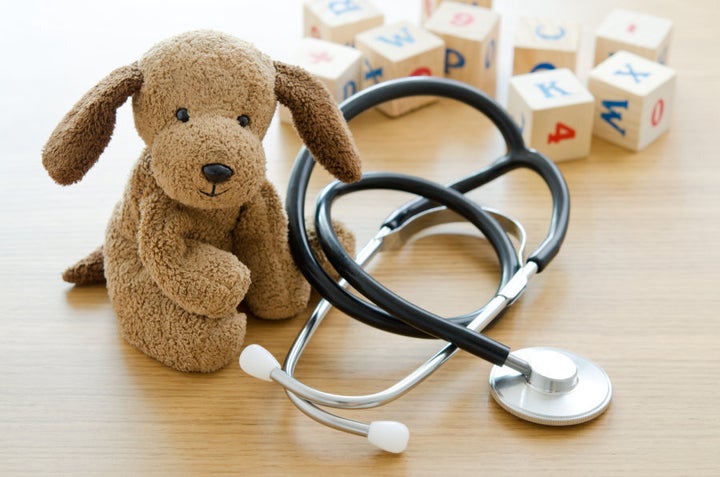 What is it?
Neuroblastoma is a malignant cancer of nerve cells that is almost exclusively found in children.
"It is a solid tumour that arises in those nerve cells that normally produce adrenaline. Neuroblastomas can occur in any of the sympathetic chains containing those nerves, though the most common site is in the adrenal gland which sits above the kidney," Dr Ziegler said.
"For reasons that we still don't clearly understand -- particularly in infants -- they can become cancerous."
Despite this, it is a complex cancer that remains difficult to treat.
"It is one of the most fascinating tumours that we know about that occurs in both children and adults (in extremely rare cases) due to its variable behaviour," Ziegler said.
"On one end of the spectrum, you have benign tumours that might even disappear by themselves without therapy, and on the other end you'll have extremely nasty tumours that we need to treat very intensely.
"And still, a majority of those children with aggressive tumours cannot be cured and will die from their disease."
What are the causes?

There are no known reasons as to why this form of cancer occurs, Ziegler explains.

"It is generally unknown for the majority of children that we see. A small percentage of kids will have an inherited genetic chain that predisposes them to the disease and there are some associated genetic conditions," Ziegler said.

"But again, these are very rare."
How and when is it diagnosed?
The average age of diagnosis for neuroblastoma is two years of age.
"We sometimes see the disease picked up incidentally on ultrasound in children before they are born. Newborns or infants who have neuroblastoma tend to have less aggressive variants then children aged over 18 months," Ziegler said.
While age is an important prognostic factor, the undefined behaviour of the cancer means symptoms vary.
It can sometimes take a while before it is worked out.
"A child may become very unwell before it neuroblastoma is considered. For example, if it has spread to the bones, a child may be seeing an orthopaedic surgeon for a bone infection. It can sometimes take a while before it is worked out," he said.
Ziegler explains a strange phenomena known as "dancing hands and dancing eyes".
"Whilst the indirect mechanism is not entirely understood, we know that the condition affects nerves in the hands and the eyes. You can see unusual eye movement as a symptom that puzzles people for a long time as they think this is a neurological condition before considering cancer."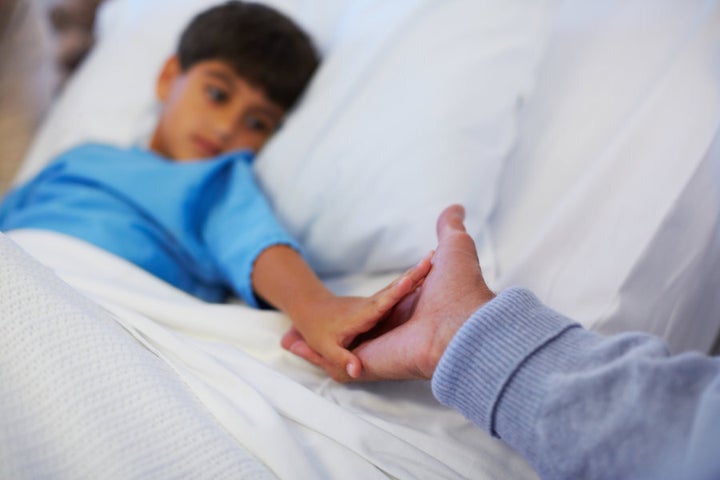 What treatments are out there?
For an infant or child diagnosed with neuroblastoma, the journey ahead is harrowing.
Whereas benign tumours require minimal treatment -- and may resolve spontaneously -- aggressive, high-risk tumours are treated intensively.
"These children will go through high doses of chemotherapy, a bone marrow transplant and radiation therapy as well as requiring surgery. This is then followed by immunotherapy that targets the immune system to attack the neuroblastoma," Ziegler said.
"All in all, that's about one year of treatment. Most of that time is spent in and out of hospital. And there are many side effects from this treatment such as hair loss and a suppressed immune system."
Only about 40 percent of patients will survive treatment.
The emphasis of our research is not just finding more effective treatments, but less toxic ones.
What follows is a string of long-term effects as patients move through their childhood.
"Whilst most of the toxicity is short-term, treatment can affect their hearing and these kids may end up needing hearing aids. Secondary leukaemia is a small but definite risk as is impacted kidney function," Ziegler said.
A way forward
Lucy Jones is the co-founder and chief executive of Neuroblastoma Australia, a charity committed to finding more effective and less harmful treatments for patients. She set up the charity following the death of her daughter to the disease aged 2.5 years.
"As childhood cancer is rare, it is difficult to secure funding for research and drugs needed for treatment can sometimes be in short supply -- as is the case currently with a particular antibody that is usually part of standard treatment," Jones said.
For Jones and Ziegler, community support is the foreseeable path forward.
The reason we see good success is because parents and community members are raising funds and driving research to ensure that we do better.
"We know that the majority of these kids with high-risk tumours won't survive with our standard therapy. We also know that the only way we will improve that is by increasing community support to drive funding and propensity for further trials and research," Ziegler said.
"Leukaemia now has an 85 percent cure rate for children. We need to emulate that with these other cancers that are more difficult to treat," Ziegler said.
"With funding and the right research, we can do better."
ALSO ON HUFFPOST AUSTRALIA