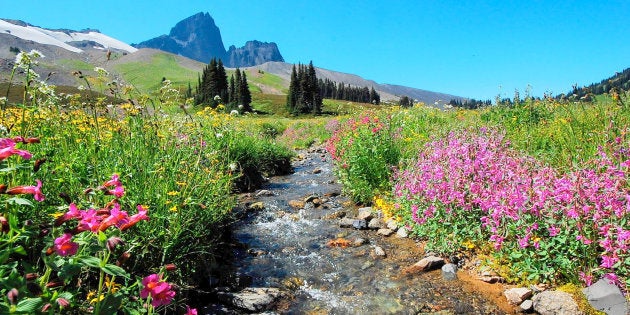 While running away to Canada is a legitimate dream for millions of Americans right now, closer to home, a holiday is far more realistic.
And if you're one of the thousands of Aussies with a trip already booked to the States and you're feeling well, slightly underwhelmed by the whole thing, it's worth considering adding its majestic, red and white neighbour to your itinerary.
More than 900,000 Aussies made a trip to the United States in 2015 and we're going to bet it was the main attractions that lead them there. The Big Apple, tick. Santa Monica pier, tick, tick. But did they catch a glimpse of a grizzly? Experience hair-raising mountains? Or witness a pod of blue whales breaking through black water? Probably not.
We're not saying The States doesn't have its own unique attractions. But if you're after an Insta-pic unlike everybody else's it means going off the beaten track.
Tempted yet? Well you're in luck! Check out the below eight epic road trips and take your pick from Canada's Whistler all the way through to the Florida Keys.

ALSO ON HUFFPOST AUSTRALIA