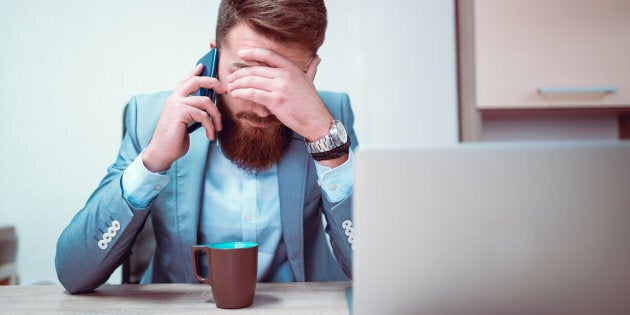 If your LinkedIn profile has one of the following 10 words used, you might want to update it.
Each year the social media networking platform compiles the 10 most overused words across millions of profiles and leading the 2017 bin list is 'specialised'.
Buzzwords to scrap in 2017 according to LinkedIn

Specialised

Leadership

Passionate

Experienced

Strategic

Focused

Expert

Creative

Successful

Excellent
But can you really avoid them all?
LinkedIn head of communications Australia and New Zealand Shiva Kumar told The Huffington Post Australia these words were used so frequently, the lost all meaning.
"People get into the habit of using generic words instead of creating a profile that reflects who you are," he said.
"You might not be able to avoid all the buzzwords, especially given we live in a world of buzzwords but if you are using one or two, then make sure you add some evidence to back up that particular word.
"If you say you're passionate about app development, then show an article you've written about the topic, or the projects you've done.
"This makes your profile a bit more credible, otherwise you become one of the crowd rather than standing out."
In Australia, Shiva said there were more than eight million members and most people made a decision about a profile in five to 10 seconds, so first impressions counted.
"That's why we always suggest you have a photo and a good summary. Every time you add skills or write a blog on the platform, it makes your profile more dynamic."
As for the LinkedIn function that allows users to see whose viewed their profile, Kumar said it was designed to spark connections.
"If you see an old colleague has viewed your profile, maybe that's a suggestion they're looking for another job, and can be an opportunity to get in touch and start a conversation," Kumar said.
"It's a good trigger to start talking."