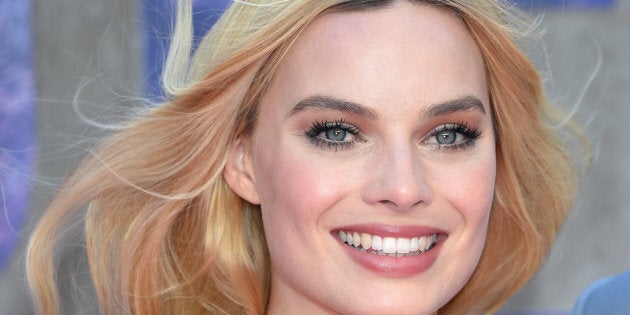 In case there was ever any doubt, there isn't much Margot Robbie can't do.
The 26-year-old actress has steadily built up some mad credentials and this week proved once again that when she throws herself into something, it's allllllll the way.
Since then, the newlywed has been busy rehearsing for her latest role as disgraced Olympic skater, Tonya Harding in the biopic "I Tonya." The Daily Mail snapped Robbie on-set hitting the ice, and as you can see there's no shortage of skills.
Props to the cameraman, too. That can't be easy.
The movie looks back at one of the most infamous scandals of the '90s, when figure skater Harding's husband famously hired a hitman to attack her rival competition, fellow U.S. competitor, Nancy Kerrigan so she would be unable to compete at the 1994 Winter Olympics in Lillehammer.
As if Robbie's transformation wasn't enough (hello, giant perm and sequined leotards) looks like we can look forward to some seriously impressive ice action to go with her highly anticipated performance.
ALSO ON HUFFPOST AUSTRALIA