Taronga Zoo has welcomed a tiny Fennec Fox kit into the fold. Born on December 3 last year to experienced parents Kebili and Zinder, curious kit has just started to emerge from its nest box, to the delight of visitors.
Keepers still don't know the sex of the baby Fennec Fox, a species which comes from northern Africa. The kit weighed in at 640 grams this week and has begun to sample solid foods such as crickets, mealworms and mice.
"The little one is beginning to spend a lot more time outdoors. We're seeing it playing, rolling around on its back and chasing after mum and dad," said keeper Deb Price in a press release.
The kit's first public pics are so adorable. Soak up the cuteness below: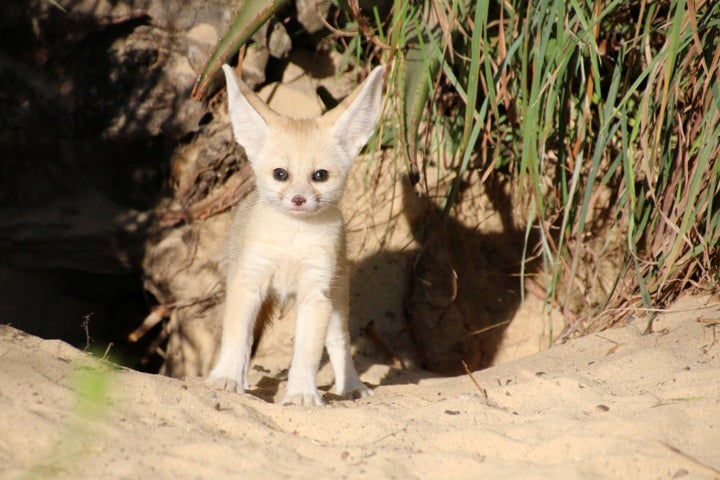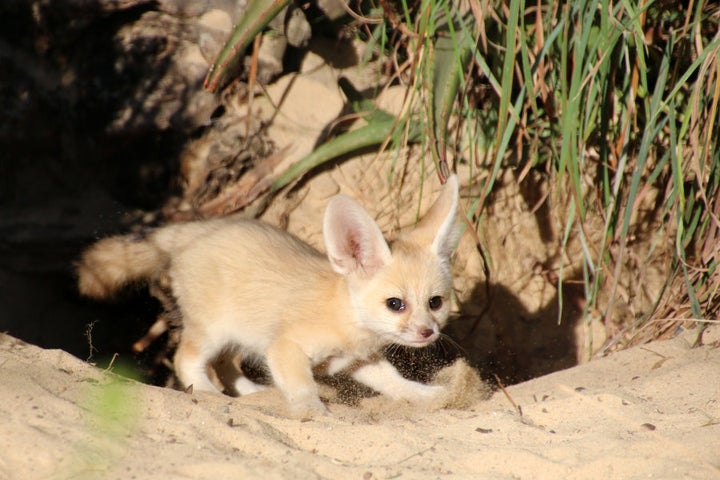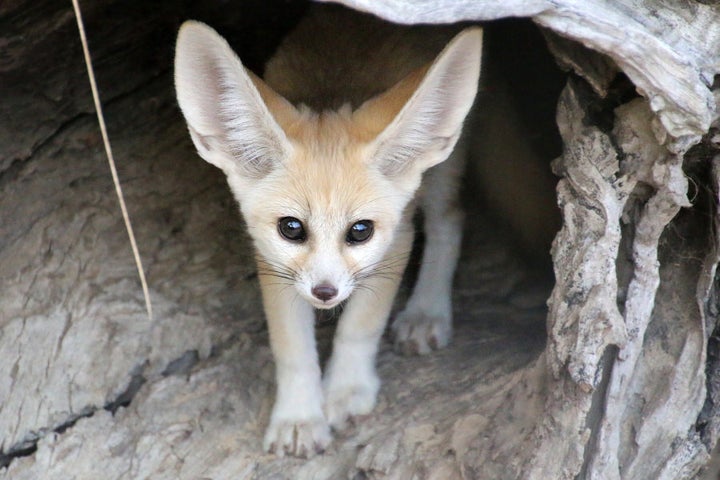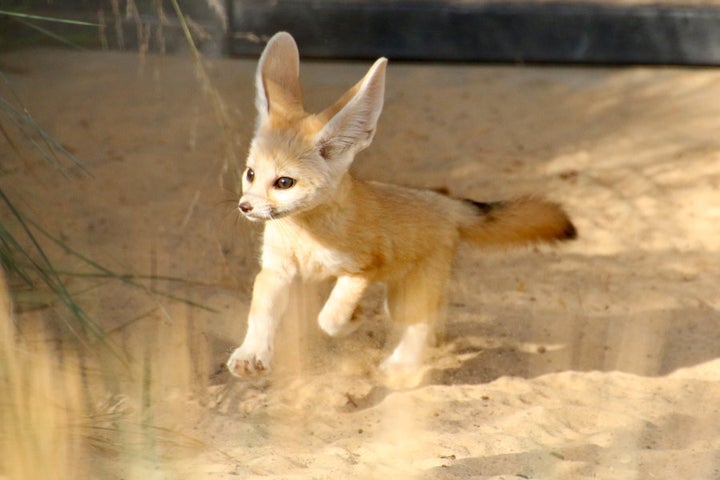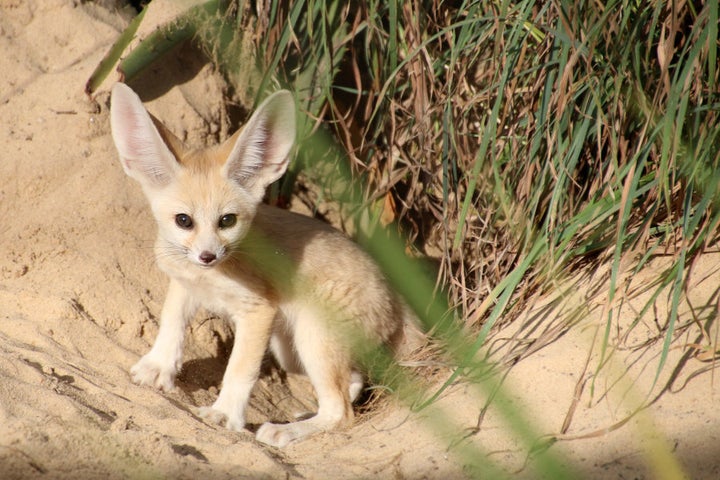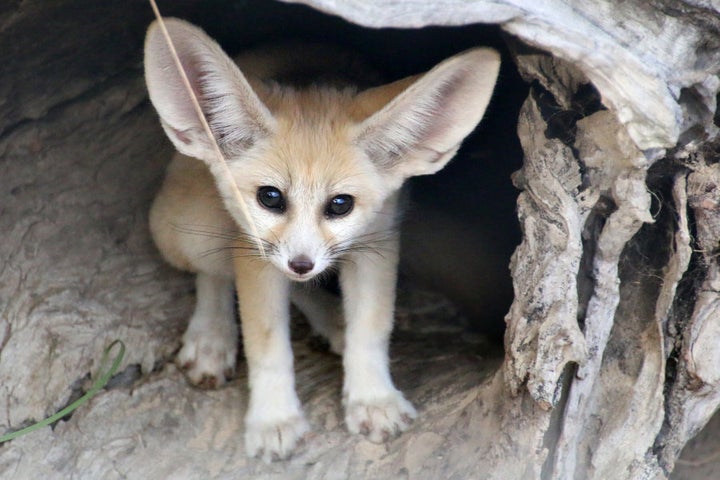 ALSO ON HUFFPOST AUSTRALIA