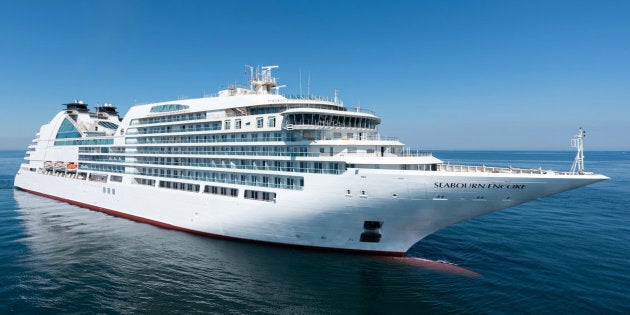 There are two types of people in this world: cruisers and non-cruisers.
The latter likely have never stepped foot on a ship, though have vehemently decided the ship life was not for them. As for those Aussies that do cruise (all one million of them, in fact) they simple can't get enough of it. Sea legs and all.
It makes sense then, that the world's newest luxury ship, the Seabourn Encore is making her maiden call to nine Australian ports in the coming months, having arrived in Sydney on Tuesday before heading south to Phillip Island.
So what's it actually like inside?
In a word -- sparkling. She is just eight weeks old so this isn't surprising, but upon discovering there is a staff member for all 600 passengers, keeping every inch of the Italian-inspired interior sheeny clean seems well, doable.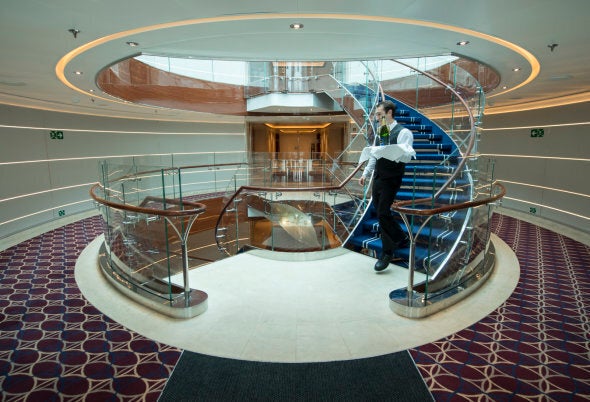 Every suite has a private balcony and if you don't feel like eating at one of the five restaurants (including a sushi offering, eat-in or takeaway to your poolside cabana) room service is also an option.
"It's not your regular room service, but restaurant service which means rather than all three courses at once, you'll get served by course as required," Tony Archbold, Seabourn Director of Sales Australia told The Huffington Post Australia.
Archbold explains the most important part of the ship is the service.
"It is a service that is almost clairvoyant because of the way the crew observe their guests as if to read their mind," Archbold said.
Champagne need refilling? It's done before you've even raised your glass. After some lime in your soda? Sunnies need wiping clean? Nothing is too much, people.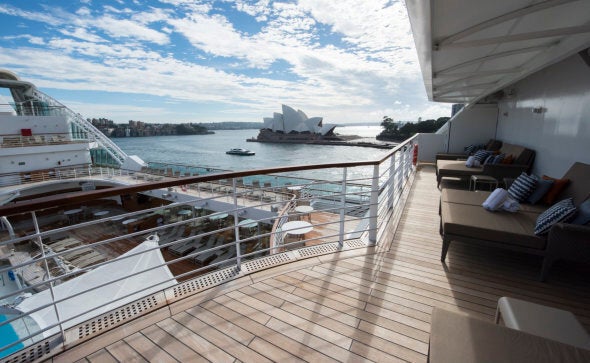 "There's an understanding of being present without being obtrusive and that's what sets the standard of ultra luxury," Archbold said.
As for the food itself, take your pick from lobster tail in The Grill restaurant by three-star Michelin chef Thomas Keller right through to a no-fuss Bento Box. There's also an open bar policy throughout the ship so there's no awkward round confusion after a few too many with your new cruiser friends.
And when you simply can't even think about food (or pina coladas) anymore, naturally you can hit the spa.
There's personalised treatments, couple massages and dry saunas.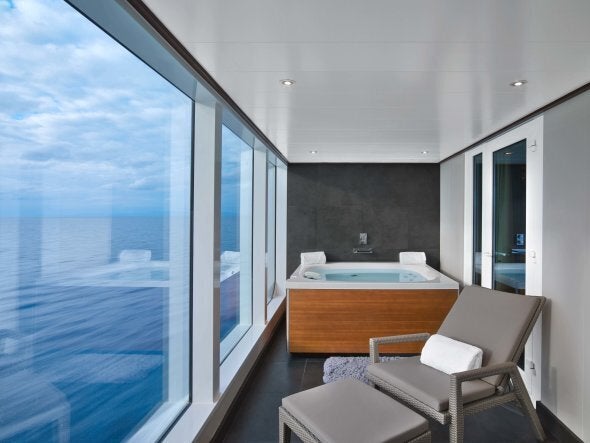 "The Seabourn Encore customer is is well-travelled, educated. They are likely in senior management or own their own company and are looking for experiences to match the time in their life," Archbold said.
With 16-day voyage pricing starting from $14,499 per person it's obviously a segment attracting those who are more than comfortable looking for a more boutiquey vibe, rather than your stereotypical larger cruiser.
According to Archbold demand for the ultra-luxury end is growing consistently in the Aussie market hence why they've bought their newest ship down under.
That's not to say there isn't something for those after a less fancy sea experience.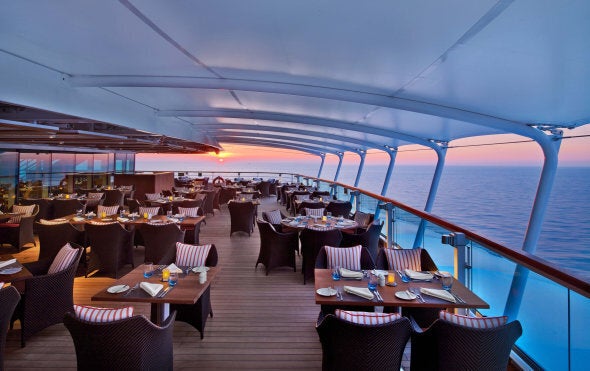 "The Australian market really understand that there is a cruise ship for everybody depending on the segment that are after," Archbold said.
With 14 decks the ultra-luxury ship is for those looking for complete indulgence, without the crowds. And for those non-cruisers? It might just be the ship to change your mind.
The Seabourn Encore heads back to Europe in March and returns to Australia in December.
ALSO ON HUFFPOST AUSTRALIA