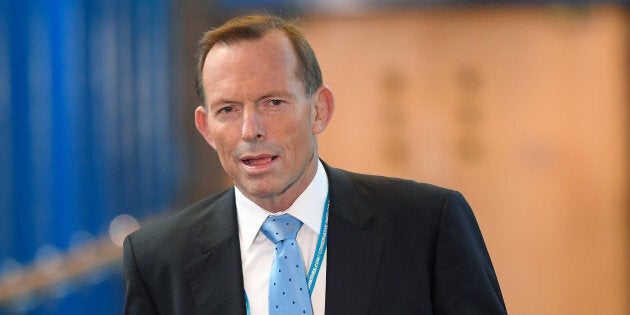 Former Prime Minister Tony Abbott has reportedly urged his successor Malcolm Turnbull not to backflip on the coalition's commitment to a national vote on same-sex marriage.
Fairfax Media reports on Sunday that Abbott has reiterated his support for a nationwide vote to determine the gay marriage issue, saying that there should be no free vote.
"Malcolm Turnbull made a clear election commitment that the marriage law would only change by way of people's plebiscite, not free vote of the parliament," Abbott told Fairfax.
"I'm sure he'll honour that commitment. This isn't about same-sex marriage, it's about keeping faith with the people."
Fairfax quotes a number of other high-profile coalition MPs, including George Christensen and Craig Kelly, who also emphasised their support for a national plebiscite.
Abbott's comments come after marriage equality returned to the national agenda this week, with reports several Government MPs will call for a free vote in Parliament.
If a free vote went ahead it would almost certainly result in same-sex marriage becoming legal because Labor and the Greens would also vote for the law change.
Same-sex marriage is expected to come to a head once the proposed date for the plebiscite is set. It's rumoured that at that point some Liberal MPs will argue that the party room should have another look at the long-running issue.
Long-term marriage equality advocate Rodney Croome said he welcomed reports that support for a free vote was growing inside the coalition.
"I thank the Liberal members who are reportedly intent on moving marriage equality forward," Croome said in a statement.
"A free vote is consistent with the Liberal Party's core principle of individual freedom and we urge Liberal members to uphold this principle regardless of what they think about marriage equality."