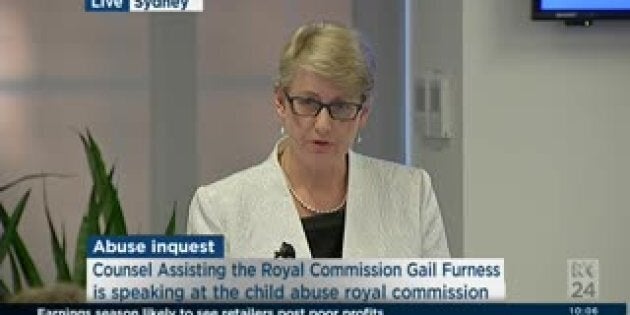 Extraordinary figures released by the Sex Abuse Royal Commission on Monday show 7 percent of all Catholic priests were alleged perpetrators of child sex abuse, and the average age of victims was pre-teen.
Australia's most senior Catholics are this week preparing to face Royal Commission to explain why child sexual abuse happened over decades and what the Catholic Church is doing about it.
The Royal Commission on Monday revealed the results of its long running study on the proportion of priests and lay staff subjected to a claim of child sexual abuse between 1950 and 2010.
Among the survey's findings were that 4,444 people reported incidents of child sexual abuse to 93 Catholic Church authorities January 1980 and February 2015.
During an at times emotional statement to the commission, Francis Sullivan from the Truth, Justice and Healing Council -- a Church advisory body -- said the data was an indictment of the priests and religious who abused children.
"These ... numbers are shocking," he said.
"They are tragic and they are indefensible... and each entry in this data, for the most part, represents a child who suffered at the hands of someone who should have cared for and protected them."
Catholic Data Project Results:

4,444 — number of people who alleged incidents of child sexual abuse,
1,000 — The number of separate institutions the claims related to,
78 percent male, 22 percent female — gender of the person making the claim,
97 percent male — people who made claims of child sexual abuse received by religious orders, with only religious brother members,
11.5 for boys, 10.5 for girls — the average age of people who made claims of child sexual abuse at the time of the alleged abuse,
33 years —the average time between the alleged abuse and the date the claim was made,
1880 — number alleged perpetrators were identified in claims,
597 or 32 percent were religious brothers,
572 or 30 percent were priests,
543 or 29 percent were lay people,
96 or 5 percent were religious sisters,
90 percent male, 10 percent female — age of the allege perpetrators,
500+ — number of unknown people were identified as alleged perpetrators.
Overall, Furness said, 7 percent of priests were alleged perpetrators.
The claims related to more than 1,000 separate institutions.
On Monday, counsel assisting the commission, Gail Furness SC, said as at the end of 2016, 60 percent of survivors attending a private session reported sexual abuse in those institutions.
"Of those survivors, nearly two-thirds reported abuse in Catholic institutions," Furness said during her opening statement on Monday.
"While the percentage has varied over time, at present, over 37 percent of all private session attendees have reported sexual abuse in a Catholic institution.
"Consequently, Catholic institutions have been a key part of the Royal Commission's public hearings."
As Catholics, we hang our heads in shame.

-- Francis Sullivan
Furness said the aim of the current hearing was to to hear from as many priests and religious as is necessary.
"In total, over half the witnesses to be called are priests or religious, with most others employed by or working directly with the Church or on Church-related matters," she said.
The Royal Commission has conducted 15 public hearings into the conduct of Catholic Church Authorities and related institutions.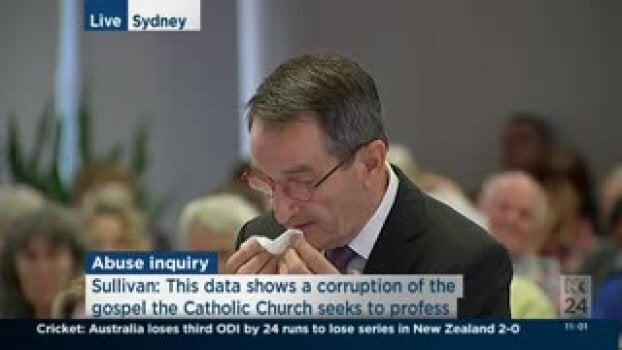 Sullivan said the data and the number of claims it details can only be seen as indicative of the scale of child sexual abuse which has occurred in the Catholic Church.
"This data, along with all we have heard over the past four years, can only be interpreted for what it is -- a massive failure on the part of the Catholic Church in Australia to protect children from abusers and perpetrators.
"A misguided determination by leaders at the time to put the interests of the Church ahead of the most vulnerable, and a corruption of the gospel the Church seeks to profess.
"As Catholics, we hang our heads in shame."
Overall proportion of non-ordained religious who where alleged perpetrators (1950-2010):

40.4 percent -- St John of God Brothers
22.0 percent -- Christian Brothers
21.9 percent -- Salesians of Don Bosco
20.4 percent -- Marist Brothers
13.8 percent -- De La Salle Brothers
12.4 percent --Patrician Brothers
4.8 percent -- Society of Jesus
3.3 percent -- Missionaries of the Sacred Heart
0.6 percent -- Sisters of St Joseph of the Sacred Heart
0.3 percent -- Sisters of Mercy (Brisbane)
Survivors and supporters shocked, saddened and disgusted
Joan Isaacs, who has testified before the commission in a previous hearing, described the evidence as 'gut wrenching.'
"There are so many children who have been so damaged over tens of years because of the Catholic church and the extent of their coverups," she said.
"I wanted to witness the exposure of these dreadful crimes against children.
"Every child that's damaged, there is a ripple effect."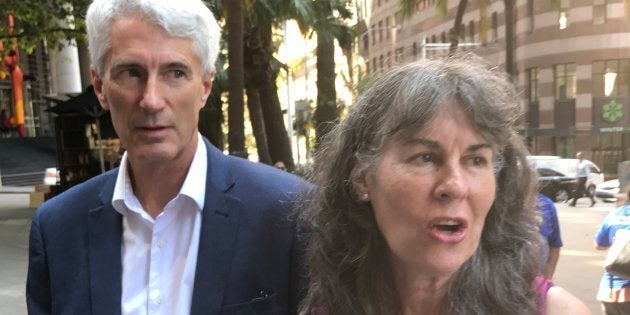 Anthony and Chrissie Foster, whose daughters were abused by paedophile priest Kevin O'Donnell, said the church continues to treat victims without compassion.
"They could have done better," Anthony Foster said.
"There is continuing contempt for the children who became victims who are still alive today, and we just believe there is no way this church can be trusted with the lives of children in the future when they can't even look after the victims they created in the past."
Care Leavers Association Network spokeswoman Leonie Sheedy she said she was concerned the Royal Commission only went back as far as 1950 for its latest report.
"We have care leavers who suffered sexual usage at Catholic Orphanages prior to 1950," she said.
Commission to hear from almost every archdiocese
Archbishop of Brisbane Mark Coleridge emailed a video message to tens of thousands of Catholic school parents last week.
ALSO ON HUFFPOST AUSTRALIA