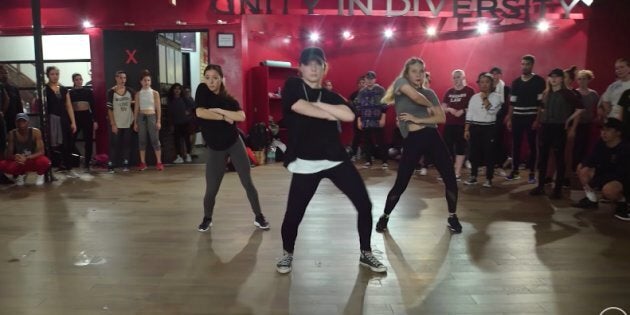 Be warned, the above video will make you want to dance immediately, whether you're sitting at your desk or chilling on the train.
The clip shows a group of young hip hop dancers locking, popping and gliding their way through Ed Sheeran's 'Shape Of You'.
The routine was created by Los Angeles-based choreographer Kyle Hanagami, who counts Jennifer Lopez among his clients.
The routine opens with three talented females...