It's a legal battle of diva proportions and one that was reportedly settled over the weekend after news broke Kylie Minogue won a court order to prevent Kylie Jenner from trademarking their shared name.
Minogue's status is legendary -- highest selling Australian artist of all time, probably the most loved character on 'Neighbours' ever and a strident supporter of marriage equality -- so you can understand she was quick to respond with legal measures herself when she learned of Jenner's grand plans.
For devoted fans it seemed frankly crazy that the name 'Kylie' should bring you to arrive at any other face than Australia's disco sweetheart. But depending on who you talk to, namely those born in the post dial-up era, Jenner, the beauty-obsessed younger sis of the Kardashian-Jenner crew may have clouded your judgement.
If this is the case, allow us to take you down memory lane...
1. People are STILL talking about her on-screen wedding.. that aired in the '80s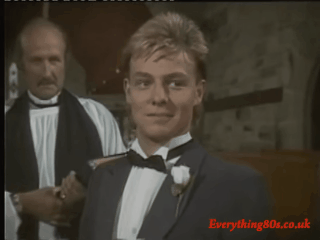 Sure Kim and Kanye's wedding at the Palace of Versailles was impressive and all but Charlene and Scott's? Those puffy sleeves, that perm and Jason Donovan's bordeline mullet will forever be wedged into our rose-coloured memories.
2. She invented hot pants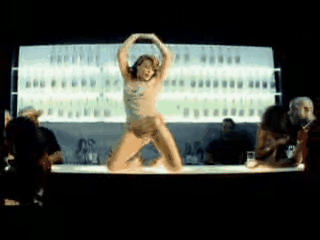 Before Snapchat, Spotify and youtube there was Rage. Where every week we'd get to see the newest music videos from the biggest stars. Minogue was no stranger to serenading us with new clips and this one, 'Spinning Around', released in the year 2000 cemented her global popstar status as well as that of her perky butt.
3. She's a triple threat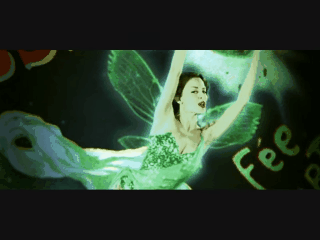 Reality TV, pluuuh-eeease. Kylie, as in, The Kylie, has graced the big screen. She played the Green Fairy in Baz Luhrman's 'Moulin Rouge' who mystically appears after Ewan McGregor drinks absinthe for the first time. If you thought a small emerald-looking Tinkerbell couldn't be a sex symbol, you were mistaken.
4. And when things get tough, she keeps it real
Her recent split from fiancé Joshua Sasse is evidence enough to prove when it comes to drama, Kylie just doesn't have time for it. Clearing up any rumours, she addressed her fans (#lovers) on Instagram to let them know they had decided to go their separate ways. No media circus. No reality television plotline. Just a real, grown-up conversation.
5. Finally, she is just so much more than a 'secondary reality television personality'
Yep, it was the term Minogue's legal team used to describe Jenner after the trademark application was made and while we're not in the business of throwing shade, it's kind of our national duty to stand up for our own.
Whatever happens, let's hope the pair keep it classy.
ALSO ON HUFFPOST AUSTRALIA