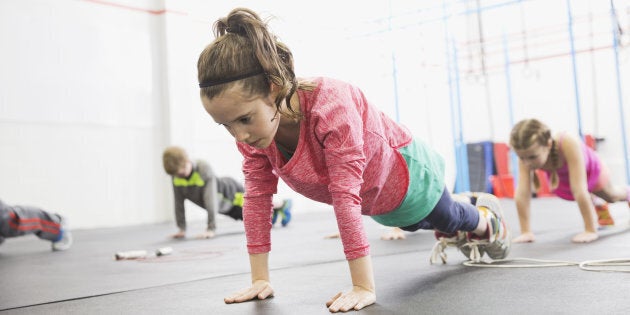 Todd Liubinskas is passionate about fitness, but what sets him apart from every other personal trainer is his commitment to helping kids learn the value of staying active.
As a co-founder of CSP GYM, a fitness community focused on strength and performance, Liubinskas created 'The Athlete Factory' for kids aged 5-15 where they can learn about the importance of training and nutrition.
With a term program during the school year and a holiday program, Liubinskas explains it's a place for both beginners as well as kids already involved in a sport, who are looking to expand their skills.
"They learn about movement and the reasoning behind things like burpees and bear crawls," Liubinskas said.
"For example, when you go and sit down on a chair, that's a squat. When you go to pick something up from the ground, that's a dead lift. When you go to put something over your head onto a shelf, that's an overhead press, Liubinskas explains.
"I wish I had something like this when I was younger," Liubinskas said.
"Having this kind of knowledge not only encourages exercise, but helps build confidence later on in life when they might find themselves joining a gym."
As for nutrition, Liubinskas is a firm believer in cutting sugar.
"It's certainly easier said than done but parents really need to focus on cutting it altogether."
Of course, you have to practice what you preach.
"There's no point in parents telling their children about eating healthily -- they need to do it themselves -- it's got to come from the top down," Liubinskas said.
ALSO ON HUFFPOST AUSTRALIA