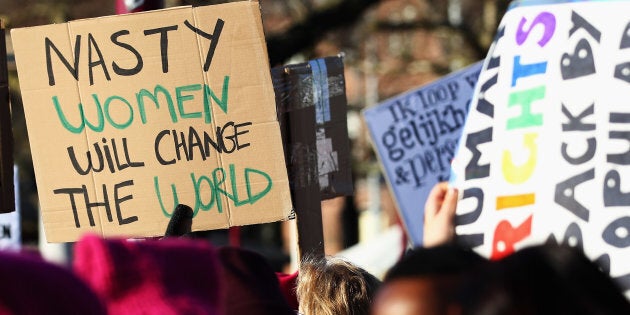 Sydney's 'All About Women' festival has just given you another reason to celebrate women, announcing its largest ever satellite program which takes the sold-out Opera House sessions to 26 venues around Australia and New Zealand via a live stream.
The flagship event now in its fifth year will explore what it means to be a woman in today's changing world and occurs as a prelude to International Women's Day.
Academy-award winner Geena Davis is set to headline festival, sharing insights from her three-decade career and the work of her institute, The Geena Davis Insitute of Gender in Media.
She'll no doubt make a strong case for the need for better female representation in Hollywood and why this is so important for young audiences the world over.
Also happening at the festival is a 'Nasty Women' panel which will explore what happens when women stop conforming and how the term 'nasty woman' has become a badge of honour for women around the globe.
If 2017 has shown us anything, it's the power that comes when women support each other. And now, no matter where you are, in Australia or New Zealand, you can join in on crucial discussions lead by some of the world's most legendary women.
All About Women 2017 will take place on Sunday, March 5 as part of the Sydney Opera House's Talks and Ideas program. Head to aaw.sydneyoperahouse.com for the full program. To learn more about the satellite events head here.LSO ON HUFFPOST AUSTRALIA