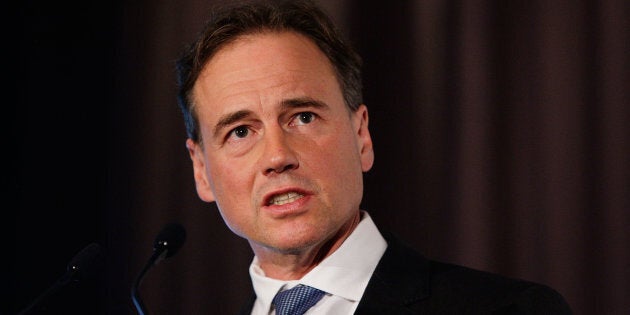 The federal government has announced four more regional suicide prevention trial sites around the country -- expanding on its $192 million election commitment to 12 rural sites made in 2016.
Federal Health Minister Greg Hunt told the ABC's 7.30 program on Monday night that the government is announcing further rural suicide prevention trial sites in western New South Wales, Central Queensland, Darwin and the Geraldton region in Western Australia, as part of its election promise to address national mental health issues.
The expansion will help regional communities suffering from the effects of mental health issues at the local level, by providing increased services and local resources, the Minister said.
"This is about more outreach workers, people who are on the ground, people who can work with each community and I think it is important to understand that different communities that have higher than average loss of life, terrible tragedy, might have them for different reasons," he said.
"It is about finding the right response for each area. It could be a community with drought. It could be a community with ice. It could be a community with simply a culture and a climate where things have gotten out of hand."
In light of the announcement, Hunt labelled dealing with climbing youth suicide rates and the "enormous national problem" of mental health issues the "single most important thing" he will address during his time in government.
At the moment, each of the 12 sites that have been announced since last year's vote have been promised to receive $3 million over three years, although there is up to a 3-month wait for access to services in some of the regional areas where the sites exist.
"I won't make a false promise about overnight changes having only just started, but I will make a guarantee that in every one of these trial sites, the goal is to improve services, to reduce waiting times, to make sure that we have better outreach," he said.
"We have $192 million we are adding at the moment following on from the election for mental health, for, in particular, suicide prevention, for psychosis and new Head Space. My goal is to deliver the extra resources for people. It is profoundly important."
"We put just over $4 billion a year into mental health resources in Australia. I want to see more of that going into front-line resources to best the work of extraordinary organisations."
It also was not made clear when the additional four sites would be rolled out around the country or the scope of the plan for them over the coming years.
With almost a third of the Australian population living outside major cities, experts have also urged governments to not allow those living in remote locations to 'fall through the gaps' when it comes to mental health resources and local services.