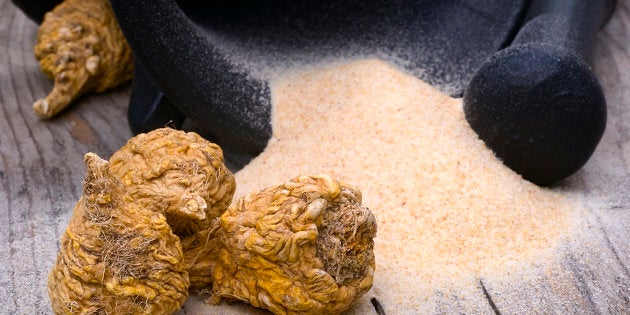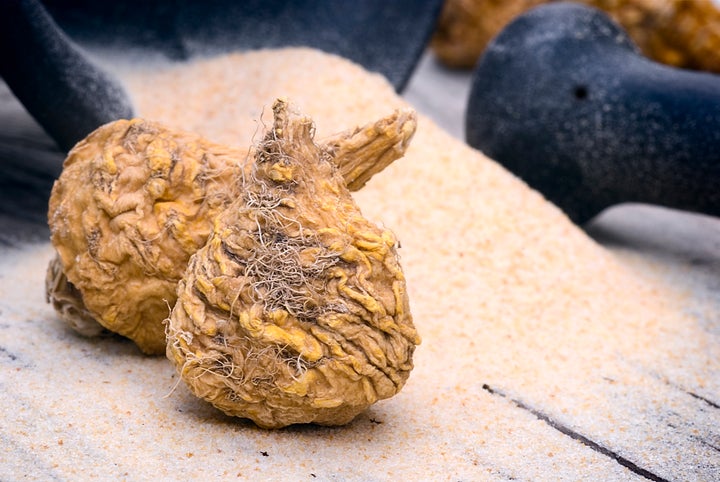 Maca root Is a tuber plant in the radish family. In Peru, it is sometimes fermented into a drink called maca chicha, but in the U.S. it's often taken as a supplement or added to foods in powdered form.
While the touted health benefits mentioned above have long made maca a beloved root in Peru, more research still needs to be done to back up those claims. Small studies have found that it can balance hormone levels in menopause, among other things, but they are too limited to draw firm conclusions.
The lack of firm evidence hasn't stopped people from adding it to their favorite health food recipes. Maca can be found in powdered form at many health food stores in red, black and yellow. Fans of the root say it adds a pleasant earthy, nutty flavor to foods ― making it a natural pair for chocolate and almond.
You can eat it in smoothies, turn maca into truffles, and even serve it up for breakfast as waffles. See for yourself: