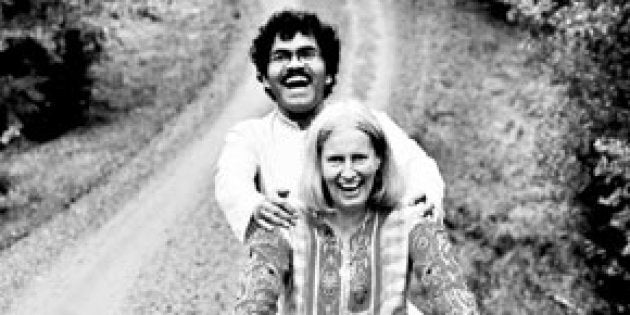 Indian artist PK Mahanandia was born under the prophecy that he'd marry a girl from far, far away.
"You needn't go looking for her, she will come to you," the village Astrologer whispered to baby PK and his parents before declaring:
"His future wife will be musical, own a jungle and be born under the sign of Taurus."
Years later Mahanandia had made a name for himself as a sketch artist in Delhi. A student at the College of Art, he made ends meet by painting people's portraits in record time by a local fountain.
One day in December 1975, a Swedish woman called Charlotte Von Schedvin asked Mahanandia to draw her portrait.
He had encountered many Europeans before but there was something different about this woman and for whatever reason, he could not get the words of his mother out of his head.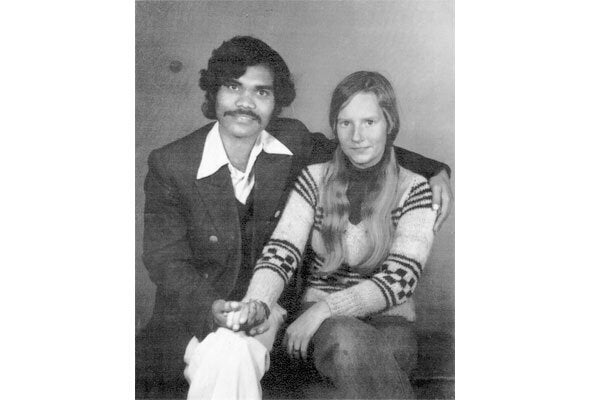 She would often remind Mahanandia of his horoscope that said he'd someday marry a woman 'whose zodiac sign would be Taurus, she would come from a far away land, she would be musical and would own a jungle.'
Von Schedvin was visiting India as a tourist. Not long after their first meeting Mahanandia asked what it was that she liked most in life.
'Music.' She said before continuing, 'I play the flute.'
Mahanandia followed up curiously asking for her star sign. Taurus. What's more, Von Schedvin's family came from Swedish nobility and while she didn't own a jungle, they did own a forest.
What followed was an epic love affair. But one with an inevitable end when Von Schedvin made the 22-day return trip home by car along the Hippie Trail to Sweden.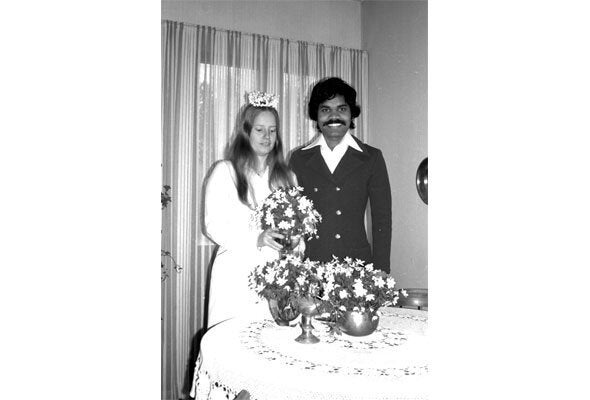 Before she left, she made him promise that he would follow her back to Sweden. Chances were slim given Mahanandia did not have money for a flight there.
A year would pass. They kept in touch with letters. But when the uncertainty of their future together became too much Mahanandia sold everything and bought a second-hand bicycle. He began his journey on the same Hippie Trail on January 22 1977.
Along the way, he would make money from painting portraits and on May 28, he finally reached Europe and soon after, Sweden, to find his love.
Exactly two years after reuniting in Sweden, they were married. Today, they live in Boras, Sweden with their two children.
What a man. What a love story. And that's just the short version.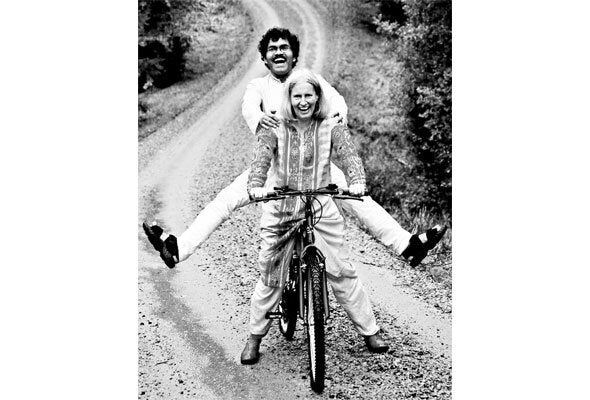 ALSO ON HUFFPOST AUSTRALIA