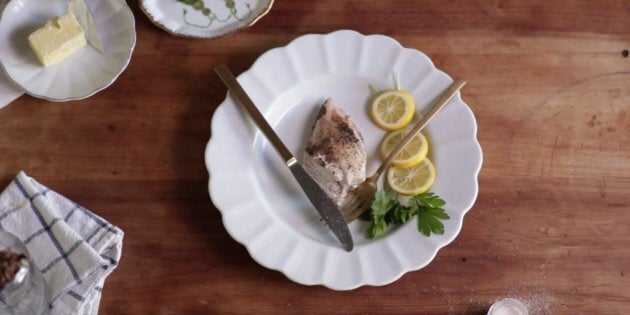 Dinner has never been as easy, healthy and delicious as with this oven-baked chicken breast recipe.
The problem most people have with chicken breast is that it's really hard to cook well. The fact that it contains virtually no fat means that it dries out easily and often tastes dreadfully bland. But not with the recipe above ― it calls upon the en papillote cooking technique to make perfect chicken breasts.
While the recipe uses nothing more than salt, pepper, parsley and lemon wedges to flavor the chicken, what makes this simple baked chicken work so well is the buttered parchment that sits on top of the breast. This use of en papillote ― cooking in parchment paper ― locks in the moisture and flavor as the chicken cooks. Plus, the butter helps make it extra delicious.
Watch the video above to see how it's made. And head on over to The Kitchn for the written recipe.