When director Amanda Crewes speaks about her recent project, Dolores, she is most mindful of her audience.
The short play, written by American writer Edward Allan Baker, is a story of two sisters who are drawn together by domestic violence.
"We have had to handle the subject matter really honestly as it does deal with issues of domestic violence and how this affects women. And we know that there are going to be women in the audience who have suffered from this themselves," Crewes told The Huffington Post Australia.
Then, the shame kept me silent. Now, the sadness drives my determination for getting more people talking.
"While we may shy away from the material ourselves and don't want to believe in the harsh reality of it, the fact is you're telling their story. And if you don't tell it honestly, you're hurting them."
But there's more to the story.
"I have come from that situation myself. I find it interesting that I ended up in that place where I was at risk -- to the point where I needed to have safe houses in places around Perth," Crewes said.
"I was groomed and so unequipped. Even getting out of the situation was incredibly difficult for me. When my friends were telling me to file for a restraining order, I would say, 'if he attacks me three more times, then I will'. The ridiculousness of that statement -- now -- resonates with me."
And it is one that drew her to direct Dolores.
It's about being brave to show all sides of it.
"Stories of oppression -- which is what this is -- and its effect on human behaviour are so important for us to discuss in the community. And this one is so beautifully written... it makes you love being female," Crewes said.
Set in a blue-collar town in Rhode Island, Baker's play follows Dolores who, in fleeing her abusive husband, seeks refugee from her sister. Sandra, enjoying a break from her husband and kids in the dead of winter, doesn't want to get involved.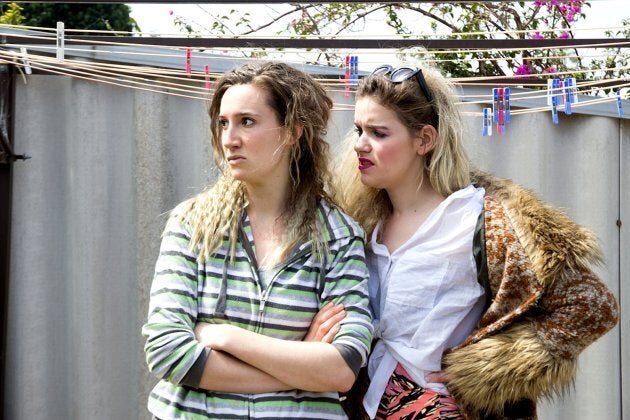 "You're swayed left and right the whole way through the script. When we're introduced to Dolores, we think she is a drama queen. We callously make these judgements and at first we want to allocate blame.We're on the side of her sister -- and then it switches," Crewes said.
And it is this approach to the subject matter -- that does not run from the stark reality and dysfunction of some family relationships -- that reverts what is typically aligned with men.
"We don't want to represent that one man being every man. This is a particular set of circumstances... These sisters are brutally honest with each other and that's how we present both sides," Crewes said.
When you end up there, you don't know how you got there.
"Your perspective keeps on switching until you're left thinking that there is no one to blame here. You're left realising that this is humanity against humanity and we need to address it as a human problem."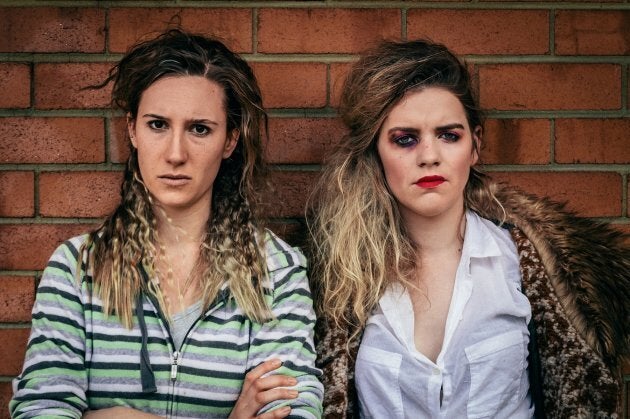 Dolores is a challenging play for both its director and actresses.
"What was most difficult for me was then finding out that the two actresses, as young as they are in the show, both have stories of the same kind of situation. This is affecting more and more of us and happening in more homes then we realise," Crewes said.
"Then, the shame kept me silent. Now, that sadness drives my determination to get this out there and get more people talking about it."
It is a taboo subject and we don't talk about it. Until people start openly communicating, and until we have enough facilities, education and support to deal with the size of the issue, these stories need to be onstage.
The play is currently being shown as part of the Fringeworld Festival in Perth at Laneway Lounge -- a venue commonly known for its live jazz performances. With a mellow score unfolding the story, this is a performance of a different kind.
"As soon as people hear it's about domestic violence, they don't come. But there's more to it. As an audience, we need to be braver."
If you or someone you know is impacted by sexual assault, domestic or family violence, call 1800RESPECT on 1800 737 732 or visit 1800RESPECT.org.au. In an emergency, call 000. For more information about a service in your state or local area download the DAISY App in the App Store or Google Play.
ALSO ON HUFFPOST AUSTRALIA