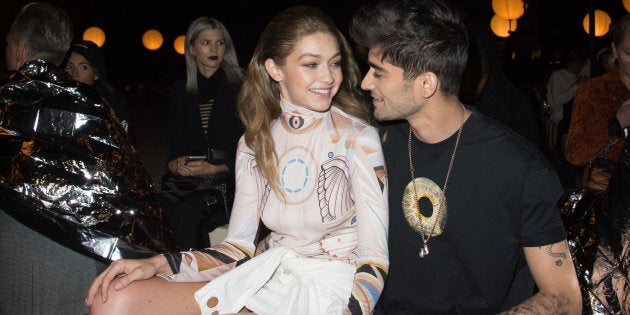 Gigi Hadid made her very first appearance on "The Ellen DeGeneres Show" Thursday and spent some time chatting about her ex-One Direction boyfriend, Zayn Malik.
The 21-year-old model, who recently launched a clothing line with Tommy Hilfiger, has been dating Malik for "a year and a half." She told Ellen about when they first met.
"We actually met at a friend's birthday party a few years ago. Then he was in New York to come to the Victoria's Secret show last year, I think, and ended up not coming," Hadid said. "I was like I'll play it cool. I'll go to the after-party … He wasn't there."
Later that same week, the two finally went on their first date. Ellen asked if the duo was playing it cool on the date.
"We played it cool for, like, 10 minutes and then I was like, 'You're really cute,'" she said. "We connected, like, really quickly. We have kind of the same sense of humor and started sharing videos."