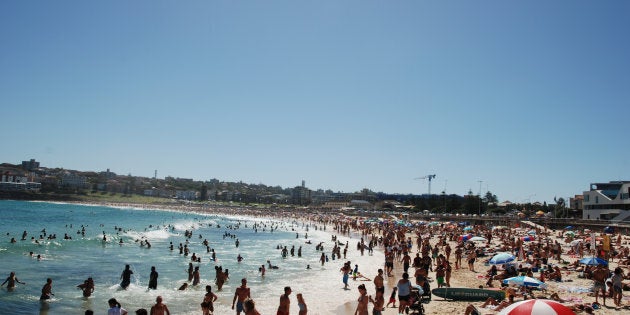 NSW residents are enduring their third heatwave day in a row as temperatures soar across the state.
Parts of the Northern Rivers, Mid-North Coast, Hunter and the Sydney Metropolitan regions are exceeding 45 degrees Celsius. Ivanhoe Airport has been the first to tip 46. Singleton, Trangie, Bourke and Penrith at all reached 46 by 3pm.
Wilcannia in Western NSW peaked at 47 degrees at 2.30pm, before dropping one degree half an hour later.
Deputy Premiere of NSW Tony Grant has pleaded with NSW residents to stay safe.
"Any of the fire activity currently underway is challenging, we need your assistance," he said.
"Please, if you are in known catastrophic bushfire prone areas or areas of isolation, please don't been there. Please, use your common sense."
The NSW Rural Fire Service has forecast "catastrophic" fire conditions for parts of NSW, with a state-wide total fire ban being declared for Saturday.
It could be the hottest February day in New South Wales on record. Sports games are already postponed and the Education Department is warning against children playing in hot conditions.
The Rural Fire Service has issued a fire danger warning for Sunday largely around the Hunter Valley region, extending from the mid-north coast, out through the Central Tablelands and into the top end of the greater Sydney region and the central west.
The RFS has urged residents to have their bushfire survival plans ready.
"We are expecting some of the worst-possible conditions across NSW this weekend," the NSW Rural Fire Service Commissioner Shane Fitzsimmons said.
"Catastrophic is the most dangerous category. Fires start and spread quickly, unless we are there early, we will not be able to contain it. If you are in a catastrophic area the safest option is to leave this evening or early tomorrow morning."