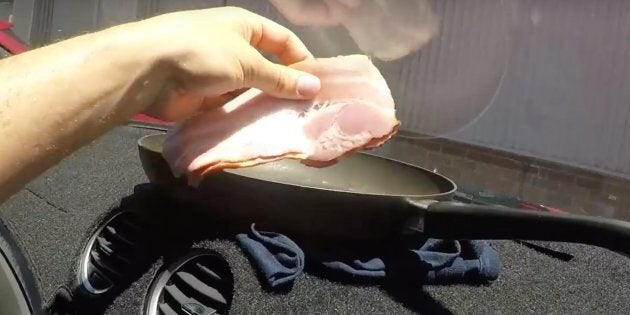 If you have air-con, you're probably OK. But if you're sitting in front of a pedestal fan from Kmart, you might be struggling.
A heatwave has gripped NSW, SA and Qld with temperatures exceeding 40 degrees Celsius, reaching 47 in some parts of the country on Saturday. The entire nation feels like a BBQ.
The heat is set to stick around for the weekend. So, scores across the nation have taken to social media to express their discomfort, disbelief and ingenuity during these trying times.
Let's start with this guy who just went ahead and cooked bacon on his dashboard.
Or this guy who cooked an egg on the pavement.
And, to leave you on a serious note.
Watch out for fire warnings. Tomorrow is going to get worse, stay updated. If you're in an area classified as "catastrophic", you have been strongly advised to leave.
And whatever you do, don't sit naked on a leather seat.