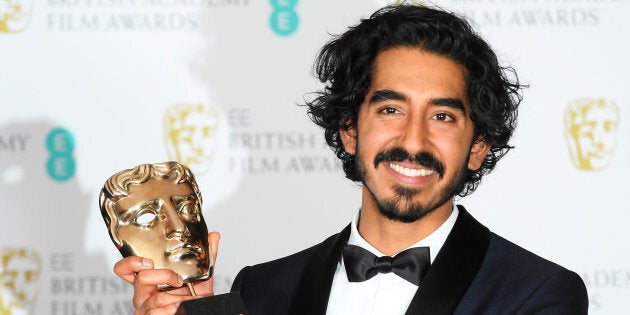 Dev Patel has won his first BAFTA for Best Supporting Actor for his performance in Australian movie 'Lion', which tells the compelling true story of a young Tasmanian man's search for his birth mother.
The 26-year-old, who made his screen debut in 'Skins' more than a decade ago accepted his award on home turf at the 70th British Academy Film Awards in London beating Hugh Grant, Jeff Bridges, Aaron Taylor-Johnson and Mahershala Ali.
After accepting the award Patel told press he remembers watching the BAFTAs as a kid with his parents.
"For all of us to be here in our black and whites, walking the carpet, and for me to be able to.. [win] it's kind of an out of body experience," Patel said.
"We hadn't even started writing a script yet and Dev showed up on our frontdoor," Davis told HuffPost Australia.
What followed was an intense training schedule to ensure Patel put on enough weight and eight months' perfecting the infinitely tricky Aussie accent.
Patel's co-star Nicole Kidman who played his adoptive mother in the film was also up for Best Supporting Actress however lost out to Viola Davis, who plays Denzel Washington's beleaguered wife, Rose, in 'Fences.'
For the full list of BAFTA winners, head here.
ALSO ON HUFFPOST AUSTRALIA