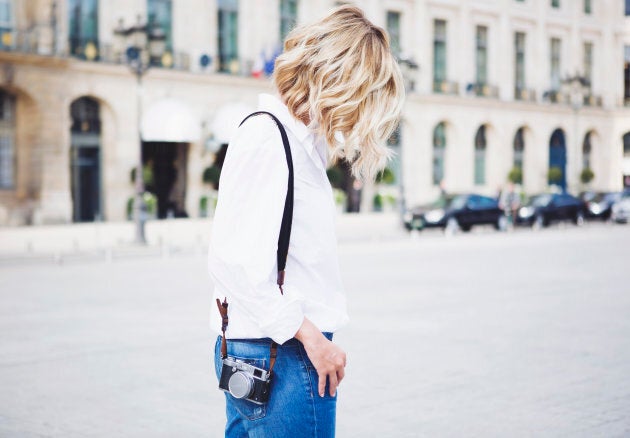 French women have an effortless beauty about them that's difficult to emulate. Minimal makeup and undone hair -- their approach to beauty is all about subtly enhancing natural features and not fussing too much.
Carolyn Gahan, Master Stylist and Studio Team Director for Franck Provost Paris talks us through how to create three easy, off-duty French inspired styles.
Chic tousled waves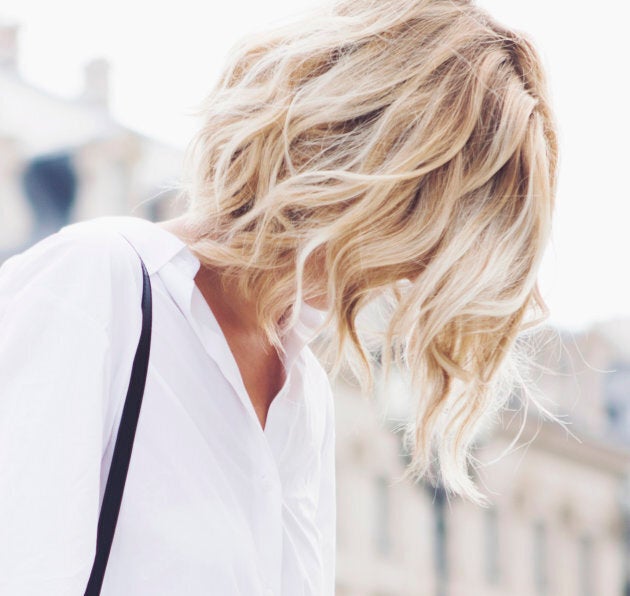 Comb a dollop of mousse the size of golf ball (try Kérastase Densimorphose mousse,$44) through wet hair to give volume and substance without any heaviness. If hair is very thick, no mousse is needed. Tilt head upside down and blast with a hairdryer until completely dry.
Spray hair with a heat protectant (like ghd Style Heat Protect Spray, $24) to protect the hair when using styling tools. Take 5cm-wide sections of hair and wrap around a large barrel tong. Make sure you wrap each section the opposite way from the last so the waves can bounce off each other to create extra movement. Break up waves with your fingers.
For a rougher, lived in texture, sprinkle some styling powder (like L'Oreal Técni.Art Texture Dust, $20.95) from roots to ends and scrunch with fingers. Create a deep side part for an added style boost.
Sleek ponytail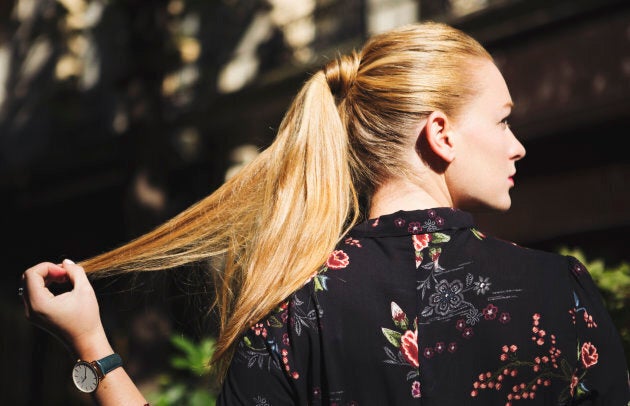 This style is great if you don't have time to wash your hair and still want to look polished. Using a large boar bristle brush, tightly sweep all of your hair back into a medium-height ponytail.
Once you've got all the hair evenly back with minimal bumps, secure with an elastic. A boar bristle brush is the best for smoothing all the flyaways and creating a super sleek polished ponytail.
Take a small section of the ponytail, preferably the longest bit, and wrap it around the elastic to conceal. Once you get to the end, use a bobby pin that's the same colour as your hair to sneakily pin the end of the hair in and under the elastic.
Using a makeup brush or eyelash brush, spray it with hairspray and smooth down any flyaways around the hairline and nape area. To finish, give the hair a good spray with hairspray.
Pro Tip: If you don't have long enough hair for this look, just fake it with a clip on ponytail that secures right over your own ponytail and hides it completely. You can find them at your local beauty supply shop or wig store. Synthetics are about $40. Alternatively, you can plump out your own ponytail with wefts.
Half top knot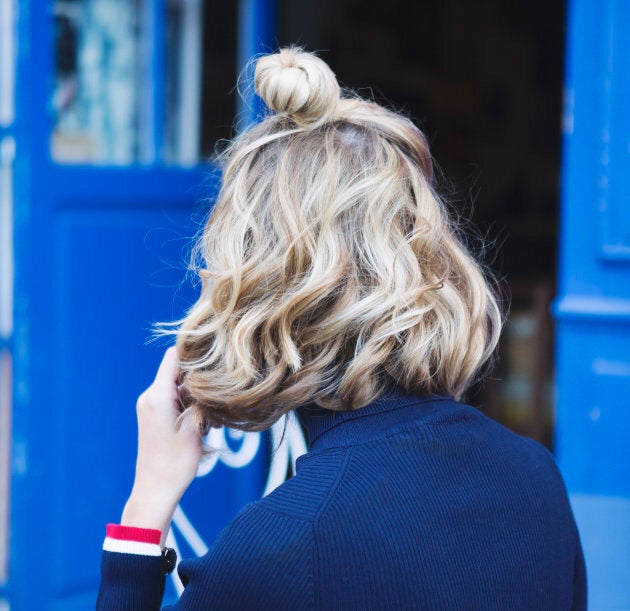 Starting at the back, curl all of the hair with a medium barrel tong from roots to ends until the entire head is curled. Allow hair to cool completely before brushing the curls through with your fingers to break up and soften the texture.
Using your two index fingers, create a section from just behind the ears up to the crown to use as your top knot. Use a second mirror to check that you've taken an even, straight section. Secure with an elastic band into a ponytail.
If your hair is really fine, take a fine tooth comb and backcomb from the base of the ponytail lightly to the ends to create volume. If your hair is very thick, you can skip the backcombing.
Next, twist the ponytail and wrap it around the first elastic you put in. You can use either another elastic to secure around the knot or a few bobby pins. You could also try braiding the ponytail before you wrap for a different look.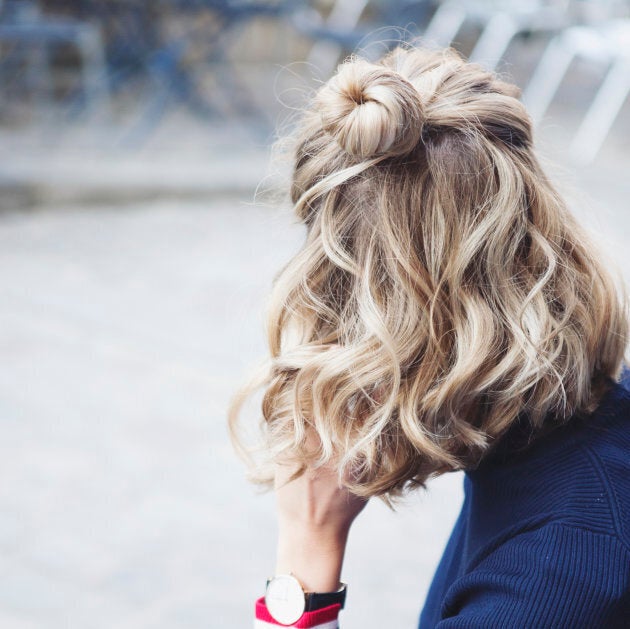 ALSO ON HUFFPOST AUSTRALIA