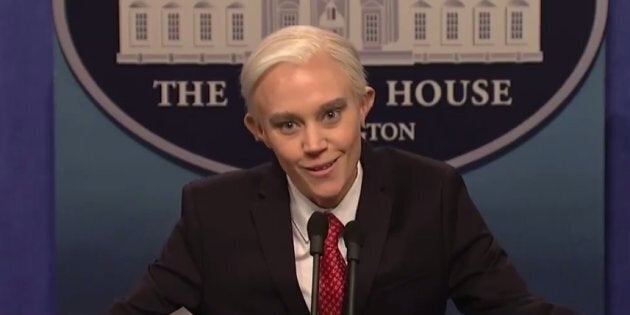 Then, Sessions ― who, in real life, was once deemed too racist to be a federal judge ― starts speaking from the heart: "We all know there are two kinds of crimes," Sessions says. "Regular and black."
Spicer, sensing the impending controversy, whisks the AG offstage almost immediately.
While McKinnon's impression may have been cut short, it left fans wondering who else in the White House the actress can play.
Watch the full sketch below: