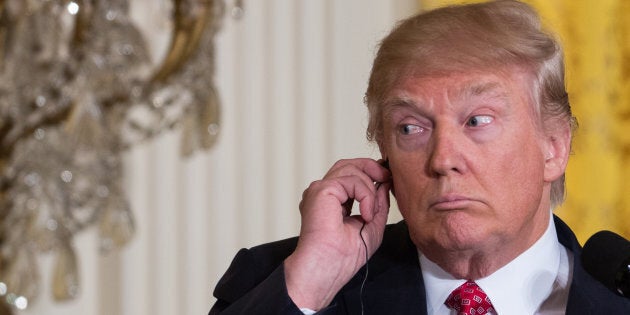 What do President Trump's tweets and a decade-old emo song have in common? A touch of angst, a hint of whining and a whole lot of screaming.
Trump's tweets have now been paired with emo hits of the early 2000s by group Super Deluxe and it's strangely brilliant.
"We noticed that Donald J. Trump's tweets are basically the lyrics to an early 2000s emo song, so we turned them into one," Super Deluxe said.
The video states that ever since Trump was sworn in as President, he hasn't stopped whining on Twitter about the way the public have responded to his election.
Super Deluxe then christen him with the name 'Emo Trump' and proceed to sing his tweets with an angst ridden voice, to the tune of a 2000s emo ballad. Genius.
For those of you that aren't familiar with the generation of music that was emo. It was basically an expressive style of rock music that was accompanied with emotional lyrics.
"Emo is a style of rock music typically characterised by melodic musicianship and expressive, often confessional lyrics," last.fm said.
"Emo broke into mainstream culture in the early 2000s with the platinum-selling success of Jimmy Eat World and Dashboard Confessional and the emergence of the more aggressive subgenre 'screamo'."
ALSO ON HUFFPOST AUSTRALIA