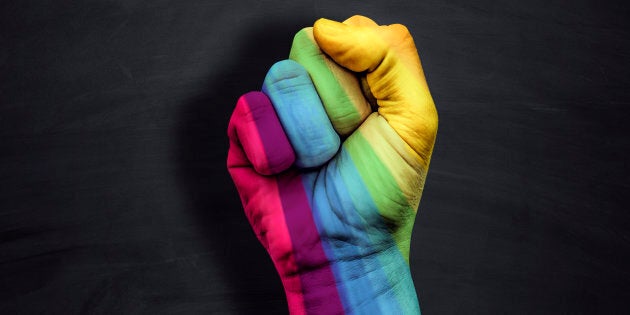 A powerful music video encouraging people to make the world a more equal place to both live and love in, has gone viral for all the right reasons.
Greg Gould's version of the En Vogue classic 'Don't Let Go' has attracted an overwhelmingly positive response online, acting as a powerful ambassador for equality.
The clip has been shared over 64,000 times and has clocked up 3.7 million views since it was posted on Friday, sending a serious message to the society we live in.
The video shows a number of ways in which the people face discrimination. There's powerful scenes depicting bullies, unaccepting parents and lack of tolerance by society -- showing what can be heartbreaking consequences.
The music video has been released in a time in which Australia has still not legalised same-sex marriage.
Figures released on Monday show that the majority Australians want a free vote on the matter. The poll revealed that 71 percent of Australians, including 64 percent of Liberal voters would look more favourably on the Government if it allows a free vote rather than a plebiscite.
The Galaxy Research poll also confirmed that Australians are against any new laws that would allow civil servants or businesses to refuse their services to same-sex couples on the basis of their beliefs.
"This poll shows Australians want marriage equality, they want it via a free vote in Parliament and they want it to be truly equal without caveats entrenching further discrimination," just.equal spokesperson, Rodney Croome said.
"The poll also sends a clear message that in the eyes of most Australians equal means equal and discrimination against same-sex couples in the provision of wedding services should not be allowed."
The figures show that 66 percent of Australians believe same-sex couples should be able to marry and 46 percent are of strong belief. Although this percentage is undoubtedly in the majority, let's hope that powerful advocates such as this bring those figures up even higher.
People have posted some empowering responses in the comments of the video -- fighting against intolerance, showing love and support for fellow human beings.