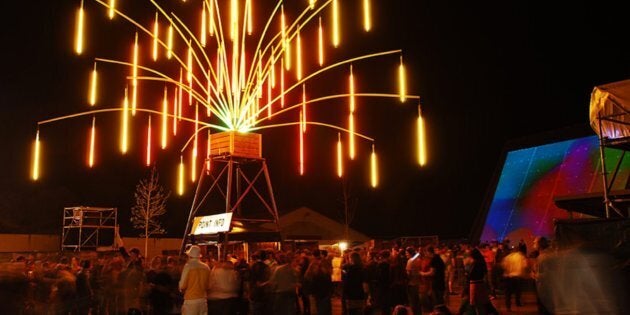 Melbournites, you're in for a treat this Saturday night. Returning for its fifth year on Saturday the 18th of Febuary, White Night is back.
It's the one night of the year when Melbourne City is shut down for a festival of food, art, performance and installations. And you're invited.
"To sum it up, White Night is a 12 hour multi-media arts festival marathon, featuring almost every form of Artistic expression, lighting and projection through the exhibitions and performance," David Atkins, Artistic Director of White Night told The Huffington Post Australia.
"It's unique to Melbourne in its execution when from 7pm to 7am WhiteNight closes down the City to become the canvas for both national and international Artists and Performers."
When Atkins says it closes down the city, that's no exaggeration. The Melbourne Museum Plaza, Little Lonsdale Street, Collins Street, St Paul's Cathedral, The Alexandra Gardens and the National Gallery Of Victoria (amongst other locations) will all play host to performances or installations as part of the one night event.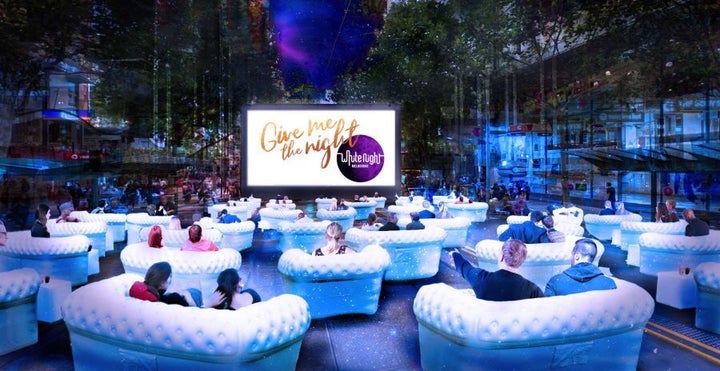 "As far as highlights go, look out for the projection on the Royal Exhibition Building, 'Rhythms of the Night' by AIM, The WhiteNight Messenger by Blanck Canvas, The Swing City Stage and dance performance on Collins Street and the Pitcha Makin Fellas Projection work on the Degraves St Façade of Flinders Street Station. Lastly, make sure you check out the Spherophyte by Alex Sanson at Birrarung Marr," Atkins said.
Having been heavily involved in all of the offerings that will appear at White Night, Atkins found it hard to pinpoint what he is most looking forward to -- but we forced him to.
"I am most looking forward seeing the audience reactions to both the Carlton Gardens and Alexandra Gardens installations. We have tried to create a collective experience in both these parks that will entice and engage families and individuals alike, and these experiences will be both magical and entertaining for all ages," Atkins said.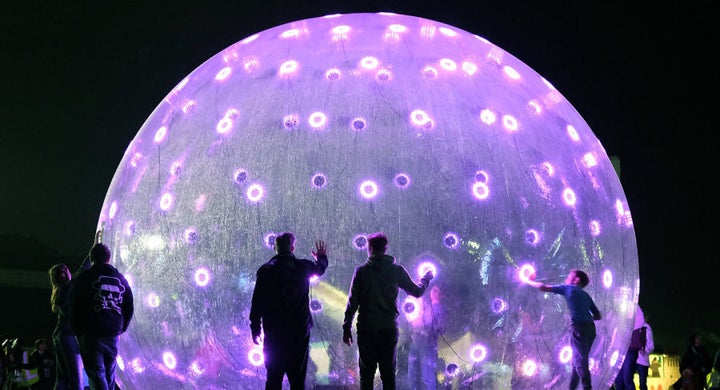 With so much on offer here are a few pointers to help you plan and get the most out of White Night Melbourne 2017:
Expect large crowds from 7pm to midnight. The program runs all night, so if a particular work is busy, come back at a later time. If you find yourself in a crowd, be patient and follow any directions from the White Night Melbourne team.
If you are planning to take the train, consider getting off at Melbourne Central and commencing your journey at the north end which includes stunning works at the Royal Exhibition Building, Melbourne Museum plaza and the Carlton Gardens.
Attendance is expected to be lighter after midnight. Consider arriving later or booking in dinner first.
The projections will take full effect from around 9 pm and run all night through to 7 am.
Public transport will run all night (trams, trains and buses) and all city loop stations are open. Other options are bike parking and special deals with participating car parks.
This year, the White Night Melbourne northern and southern precincts have expanded considerably. Consider commencing your journey in either the Carlton Gardens or Alexandra Gardens and the Queen Victoria Gardens before coming into the city.
Extra road closures this year mean that while Swanston Street and Flinders Street may be particularly busy between 7:00pm and 11:00pm, Russell and Elizabeth Streets are expected to have lighter pedestrian foot traffic.
This year there is a great Geo map that can assist with planning your journey. Go to the website to check it out.
Full program available here. White Night Ballarat will follow Melbourne from 7pm Saturday 4 March 2017 to 7am Sunday 5 March.
ALSO ON HUFFPOST AUSTRALIA